Description
| Name | Description | Material | Max Temp | Image |
| --- | --- | --- | --- | --- |
| GP | General purpose septa are designed for non-demanding, routine applications | Silicone | 200 °C | |
| EC | Combines significantly longer injection life, low bleed and low injection port adhesion | High temperature silicone | 400 °C, 330 °C for 17mm size | |
| MN | Premium septum for autosamplers with up to 400 injections per septum | High temperature silicone | 320 °C | |
| HT | Bleed and temperature optimized, combined with outstanding mechanical properties for the highest temperature applications. Retains softness and pierceability at high temperatures and low injection port adhesion. | BTO silicone | 350 °C | |
Perkin Elmer Septa for instrument models Sigma, 900, 990, 3920, 8300, 8400, 8500, AutoSystem and Clarus 500, Diameter=11
Part No.
Septum Type
Pack Size
Picture
Price
/PK
Order
041826
GP
50
$41.80
041856
MN
50
$94.00
041883
HT
100
$144.10
041898
HT
25
$42.90
041902
EC
25
$38.70
041912
EC
50
$71.60
Unit of measure for ordering is PK.
* Standard lead-time for non-stock items is approximately two weeks depending on the item.
Ordering information. International (non-US) prices available through your local dealer.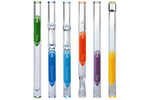 SGE GC Injection Port Liners
SGE offers a wide variety of injection port liners.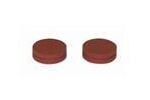 SGE Septa for Varian
GC septa by SGE for Varian.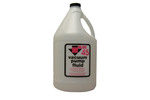 Inland 45 Mechanical Pump Oil
Inland 45 is the highest quality rough pump oil you can use for your mass spectrometer.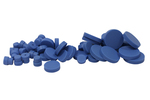 SGE Septa for Agilent
Various GC septa by SGE for Agilent.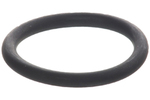 Viton® Composition O-Rings
O-Rings are available in five different materials from Scientific Instrument Services.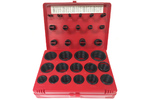 O-Ring Kits
This convenient o-ring kit contains 30 of the most popular sizes, for a total of 380 o-rings, in one convenient kit.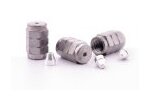 SGE Ferrules for GC
standard graphite ferrules (for GC applications)