Description
Replacement Platinum Coils
SIS now supplies platinum replacement coils for the CDS pyroprobe. Coil is made from 0.014" diameter platinum wire.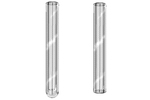 Quartz Tubes for Pyrolysis Probes
There are two styles of quartz tubes. Tubes with both ends open or with one end sealed are available.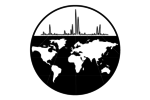 Nichrome Wire, Nickel Chromium Ribbon, Non-Magnetic Alloy for Heating Elements
Buy Nichrome Wire, Non Magnetic Ribbon for mass spectrometer heaters here. Choose from varying thickness, Nichrome filament wire sold by the foot.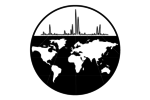 Ferrules for Thermo/Finnigan Ion Trap 0.4 and 0.5 mm
1/4" graphitzed Vespel® ferrules with a 0.4mm or a 0.5mm hole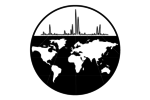 Ferrules for Varian Saturn Ion Trap Mass Spec
The 1/4" graphitzed Vespel® ferrule with a .5mm and a .4mm hole.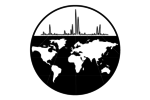 Rhenium Wire and Ribbon - Filament and Heater Material
Rhenium Wire and Ribbon is used to manufacture filaments for mass spectrometers and ion gauges as well as medical applications.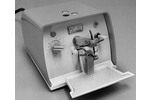 The SW 110 Multi-Purpose Spot Welder & AUX Cables
The versatile SW 110 multi-purpose welder occupies minimum counter space and is very lightweight and small for use in repairing small instrument parts including MS filaments.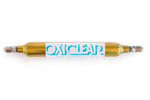 Oxiclear™ Disposable Gas Purifier
The Oxiclear Gas Purifiers are oxygen absorbing gas purifiers with high efficiency and low resistance to gas flow.