Product ID : DGP250R2
DGP125R1 Fitting Size=1/8"|Body material=Polished Aluminum Oxiclear Gas Purifier DGP125R2 Fitting Size=1/8"|Body material=Gold colored anodized Aluminum Oxiclear Gas Purifier DGP250R1 Fitting Size=1/4"|Body material=Polished Aluminum Oxiclear Gas Purifier DGP250R2 Fitting Size=1/4"|Body material=Gold colored anodized Aluminum Oxiclear Gas Purifier
Description
The Oxiclear Gas Purifiers are oxygen absorbing gas purifiers with high efficiency and low resistance to gas flow. Oxiclear Gas Purifiers are primarily designed for applications involving gas chromatography, glove boxes and anaerobic experiments. They remove oxygen and trace amounts of water and organics from inert carrier gases such as nitrogen, helium and argon. Oxiclear purifiers are efficient to less than 50 ppb when the incoming oxygen concentration is 21% or less. Furthermore, all models can withstand pressures in excess of 125 psi and temperatures up to 100 °C.
The Oxiclear Disposable Gas Purifier is offered in the "inline" configuration, with either 1/4" or 1/8" brass male tube compression fittings. It is capable of purifying the contents of 4-5 standard cylinders of 300 cubic feet (900 cubic feet at STP), easily removing oxygen from inert carrier gases down to less than 50 ppb. The disposable Oxiclear Purifier is approximately 5 1/2" long by 2" in diameter and is finished in polished silver color. Offering a very low resistance to gas flow, .003 psi (cc/second), the Oxiclear Disposable Gas Purifier will deliver 100 cc/second at pressure drop of only 0.3 psi.
This new Oxiclear filter from Labclear™ will remove oxygen to 50 ppb from inert carrier gases such as nitrogen, helium, and argon. The gold anodized aluminum canister is only 1-1/4" in diameter by 10" long and is available in both 1/4" and 1/8" nickel plated brass tube fittings.
Specs
Technical Data
DGP-R1
DGP-R2
O2 Removal
To 50 ppb
To 50 ppb
Maximum Pressure
250 psi
250 psi
Maximum Operating Pressure
125 psi
125 psi
Maximum Flow Rate
3 liters/min. @35 psi
3 liters/min @ 35 psi
Capacity
1200-1500 cubic feet
1200 cubic feet
Finish
Polished aluminum
Gold anodized
Diameter
2" diameter
1 1/4" diameter
Length
5 1/2"
10"
Maximum Temperature
100 °C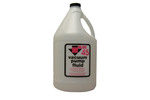 Inland 45 Mechanical Pump Oil
Inland 45 is the highest quality rough pump oil you can use for your mass spectrometer.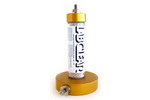 Labclear™ Gas filter
The Labclear Gas Filter is designed to remove water, oil and other foreign material from inert carrier gases such as nitrogen, helium or argon.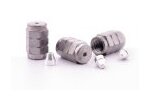 SGE Ferrules for GC
standard graphite ferrules (for GC applications)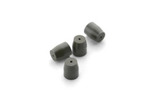 SGE Graphitized Vespel® Ferrules
Vespel® ferrules contain 15% graphite and are ideal for glass and fused silica capillary columns.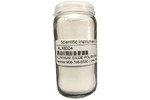 600 Grit Aluminum Oxide Cleaning Abrasive
The ALX6004 superfine aluminum oxide cleaning abrasive is the finest grit aluminum oxide abrasive.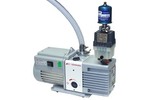 Vacuum Pump Exhaust Filter Kits for Edwards Pumps - FK201
Vacuum Pump Exhaust Filter for Edwards Pumps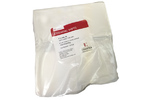 Disposable Lint Free Essential Cloths/Wipes
Wipes are disposable, 100% cellulose, lint-free cloths designed for cleaning areas where non-contamination is essential.