Product ID : SIS5000QP
SIS5000QP DIRECT REPLACEMENT FOR THE SHIMADZU QP5000 FILAMENT [SHIMADZU PART# 225-01072-00]
Description
Redesigned and Manufactured by S.I.S.
Shimadzu QP5000 filaments have been re-engineered and manufactured by SIS. The rhenium ribbon filament is complete with the braided copper leads and connectors with allen screw clamps. This filament will perform identically to the OEM's but at a fraction of the cost. Direct replacement for the Shimadzu QP5000 filament (225-01072-00). OEM performance at a lower price.
Shimadzu Filament Repair at SIS

Filament repairs for all Shimadzu mass specs - QP1000, QP2000, QP5000

Electron Multiplier Detectors

Search over 200 electron multiplier detectors to match your instrument, mass spec, or other application. Multipliers from top manufacturers including Photonis, DeTech, and ETP.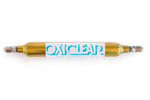 Oxiclear™ Disposable Gas Purifier
The Oxiclear Gas Purifiers are oxygen absorbing gas purifiers with high efficiency and low resistance to gas flow.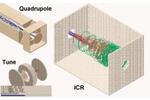 SIMION® 8.1


(Ordering Information)
The Industry Standard in Particle Optics Simulation Software Description Design new instruments or improve the sensitivity of existing instruments. Mass spectrometers and other ion optics lens systems. Calculate electric and magnetic fields from 2D & 3D models Calculate charged particle trajectories Visualize, optimize, and analyze results Extensible user programming for crazy flexibility. Free basic tech support, phone/e-mail/message board. Widely commercially and in academia, including by...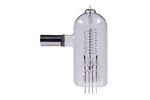 Agilent (Hewlett Packard) Mass Spec Ion Gauge Tubes
Our standard G75K Bayard-Alpert ion gauge tube will fit all models of HP mass specs except the HP5989 MS Engine.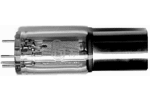 Triode Style and Mini Bayard-Alpert Ion Gauge Tubes
Triode and Mini Bayard Alpert style ionization gauge tubes are ideal for use in analytical instrumentation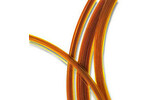 SGE Fused Silica Capillary Tubing


(Deactivated)
Essential Ingredient in Maintaining a High Performance Chromatographic System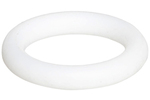 PTFE O-Rings
PTFE is a popular o-ring which is white in color. The PTFE o-rings are popular for use in applications which require a chemically resistant and non-compressible material.
Micro-Mesh® Regular Rolls
Micro-Mesh® Regular Rolls