Features
Allows full control over syringe pumps through your computer
DB-9 adapter connects to 9-pin serial port (25-pin adapters available upon request)
Utilizes the RS-232 communications port of syringe pump
Available in 7' and 25' length cable
Quick and simple setup
Part No.
Description
Price
EA
Order
CBLPCPUMP7
RS-232 PUMP TO PC PRIMARY NETWORK CABLE 7FT
$15.00
CBLPCPUMP25
RS-232 PUMP TO PC PRIMARY NETWORK CABLE 25FT
$17.00
* Standard lead-time for non-stock items is approximately two weeks depending on the item.
Ordering information. International (non-US) prices available through your local dealer.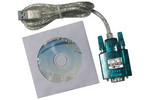 RS-232 to USB Converter for New Era Pumps
Adapter to add a DB-9 RS-232 serial port to your computer by using a USB port.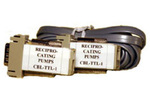 Pump Synchronization Cables for New Era Pumps
Used for creating a continuous infusion system with pumps.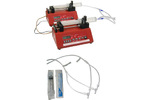 New Era Dual Pump Plumbing Kit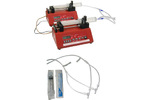 New Era Plastic and Glass Syringes and Plumbing Supplies
Syringes and Plumbing Accessories for New Era Pump Systems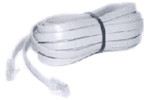 Pump-to-Pump Secondary Network Cable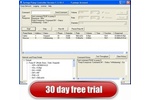 New Era Pump Software
Three programs are provided for controlling your New Era pump. SyringePumpPro: Pump network support Easy control of pumps Windows graphical interface License fees PumpTerm: GUI Pumping Program Generator Command line pump control DOS based program FREE download WinPumpTerm: Windows compatible program Simple GUI interface Limited functions FREE download SyringePumpControl Features: The easiest and fastest way to get started with your new Syringe Pump. Excellent support and service. Click here to ...