NE-500 does not come with a power supply.
Features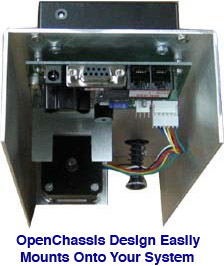 Computer controllable: networkable up to 100 pumps
Stand-alone operation:Pre-program the pump with a dispensing program, then operate the pump from an attached Foot Switch, button, or I/O controller
Add the OEM Starter Kit to run as a fully functional, stand-alone pump
Does not have a built-in user interface
Chassis mountable: 9 1/2"L x 4 1/4"W x 4 1/8"H
Operates from a 12V DC power source
Operates from a computer
Infusion and withdrawal
Available in High Pressure, Stall Detection & Long Chassis options.
Holds 1 syringe up to 60cc
Infusion rates from 0.73 µL/hr (1 cc syringe) to 2100 mL/hr (60 cc syringe)
Set a single pumping rate and/or dispensing volume
Program up to 41 pumping phases that change pumping rates, set dispensing volumes, insert pauses, control and respond to external signals, sound the buzzer
Network, control, and monitor up to 100 pumps with one computer
Motor stall detection available in NE-501 model
Dispensing accuracy of +/-1%
Unlimited lifetime technical support
Two year warranty
Disposable, Glass, Stainless Steel Syringes and Plumbing Supplies are sold separately.
Download free pump terminal emulator or check out Windows based SyringePumpPro
Specs
Example Flow Rates (NE-500, NE-501, NE-500L, NE-501L)
Syringe Size
(cc)
Maximum Rate
(mL/hr)
Minimum Rate
(µL/hr)
0.5 µL
25.49
0.001
1
53.09
0.73
3
192.5
2.646
5
406.1
5.581
10
600
8.244
20
975.8
13.41
30
1282
17.63
60
2120
29.13
Sample syringe configurations, can hold any size syringes below 60 cc.
NE-500 OEM Single Syringe Pump Models
Model
Standard
High
Pressure
Stall
Detection
Long
Chassis
NE-500
X
NE-501
X
X
NE-510
X
NE-511
X
X
NE-500L
X
X
NE-501L
X
X
X
NE-510L
X
X
NE-511L
X
X
X
High Pressure
The NE-500 produces about 15 lbs. of linear force at top speed and about 35 lbs. at slow speeds. 10 mL/hr is an example of slow speed. The pressure that can be generated is relative to the syringe size. On a 60 mL syringe, this would roughly produce about 30 psi.
The higher pressure version will approximately double the pumping force at the same speeds.
Example Flow Rates (NE-510, NE-511, NE-510L, NE-511L)
Syringe Size
(cc)
Maximum Rate
(mL/hr)
Minimum Rate
(µL/hr)
0.5 µL
91.83
0.001
1 mL
191.2
1.459
3
693.4
5.291
5
1462
11.17
10
2160
16.49
20
3514
26.82
30
4619
35.25
60
7635
58.26
Stall Detection
Includes an optical encoder on the NE-500 that will detect and stop the motor during a stall. Typically used in high pressure applications where there is a risk of exceeding the maximum force specified. Without the optical encoder, the pump will continue to cog the event of a stall.
Long Chassis
Will hold and allow 140 mL syringe to open to its full extent.
---
Part No.
Description
Price
EA
Order
NE500
One Channel OEM Syringe Pump
$495.00
NE501
One Channel OEM Syringe Pump with Stall Detection
$550.00
NE510
One Channel OEM 100 lb Force Syringe Pump
$535.00
NE511
One Channel OEM Syringe Pump 100 lb Force with Stall Detection
$590.00
NE500L
One Channel OEM Syringe Pump, Extended Chassis
$510.00
NE501L
One Channel OEM Syringe Pump with Stall Detection, Extended Chassis
$565.00
NE510L
One Channel OEM Syringe Pump 100 lb Force, Extended Chassis
$550.00
NE511L
One Channel OEM Syringe Pump 100 lb Force with Stall Detection, Extended Chassis
$605.00
NE502X
Microfluidics One Channel OEM Syringe Pump with Stall Detection
$1100.00
NE550
OEM High Speed Syringe Pump with No Encoder
$565.00
* Standard lead-time for non-stock items is approximately two weeks depending on the item.
Ordering information. International (non-US) prices available through your local dealer.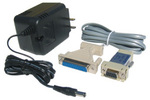 New Era OEM Starter Kit
Allows user to interactively communicate to the pump with a computer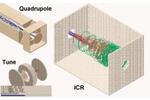 SIMION® 8.1


(Ordering Information)
The Industry Standard in Particle Optics Simulation Software Description Design new instruments or improve the sensitivity of existing instruments. Mass spectrometers and other ion optics lens systems. Calculate electric and magnetic fields from 2D & 3D models Calculate charged particle trajectories Visualize, optimize, and analyze results Extensible user programming for crazy flexibility. Free basic tech support, phone/e-mail/message board. Widely commercially and in academia, including by...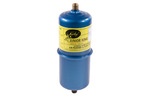 Koby High Pressure Disposable Air filter/Purifier
Koby Filters are used to remove heavy concentrates of vapors, aerosols, and particulates from compressed air and vacuum air.