Product ID : CBLPCPUMP7
CBLPCPUMP7 RS-232 PUMP TO PC PRIMARY NETWORK CABLE 7FT
Description
More details on associated web page: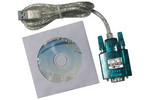 RS-232 to USB Converter for New Era Pumps
Adapter to add a DB-9 RS-232 serial port to your computer by using a USB port.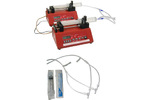 New Era Dual Pump Plumbing Kit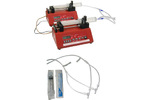 New Era Plastic and Glass Syringes and Plumbing Supplies
Syringes and Plumbing Accessories for New Era Pump Systems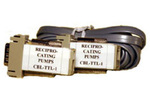 Pump Synchronization Cables for New Era Pumps
Used for creating a continuous infusion system with pumps.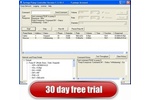 New Era Pump Software
Three programs are provided for controlling your New Era pump. SyringePumpPro: Pump network support Easy control of pumps Windows graphical interface License fees PumpTerm: GUI Pumping Program Generator Command line pump control DOS based program FREE download WinPumpTerm: Windows compatible program Simple GUI interface Limited functions FREE download SyringePumpControl Features: The easiest and fastest way to get started with your new Syringe Pump. Excellent support and service. Click here to ...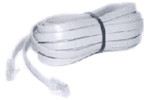 Pump-to-Pump Secondary Network Cable