Description
To remove contamination from valve sample loops we recommend flushing with our 10 mL Luer-Lock syringe.
The 2" long LL Adaptor with a 1/16" fitting (10/32 thread) shown below is ideal for this use (200010).

Part No.
Description
Quantity
In Stock
Price
EA
Order
200010
SGE LL Adaptor, syringe to 1/16 in fitting, 2in long, For sample loop flushing & pump priming.
DISCONTINUED
---
---
008960
SGE 10 mL Syringe, replaces 10MR-LL-GT
DISCONTINUED
---
---
* Call for availability.
Ordering information. International (non-US) prices available through your local dealer.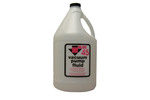 Inland 45 Mechanical Pump Oil
Inland 45 is the highest quality rough pump oil you can use for your mass spectrometer.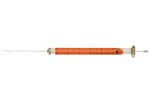 SGE Autosampler Syringes
Autosampler Syringes available in dual and cone tip.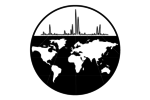 Thermo/Finnigan Electrospray Accessories, PEEK Tubing
Accessories such as PEEK tubing and ferrules, and small diameter fused silica tubing are now available from stock.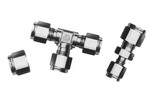 Swagelok® Fittings
A complete line of Brass and Stainless Steel Fittings for GC, MS and general laboratory use.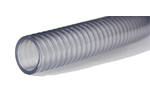 Rollerflex Vacuum Hose
PVC cord reinforced vacuum hose. Light weight, low cost, and superior corrosion resistance. Ideal for mass spec, food, and other applications.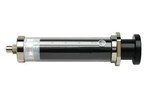 Gas Tight 10 µL to 500 µL Syringes
Plungers are interchangeable on these syringes.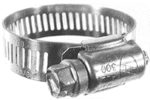 Stainless Steel Worm Gear Clamps
The finest reusable worm gear clamps made.