Description
This filament was designed for the Thermo/Finnigan MAT 3200 as well as the 1020 and OWA® series mass spectrometer. Our ceramic body one piece construction provides maximum strength, is self-aligning, and will minimize filament sagging. As can be seen in the photograph on the right, the spacer normally used on the metal style filaments is not required for these filaments. Approximately 3" (.040" diameter) silver wire leads can be cut to your required length. Attachment can be made to the existing mass spec wires with stainless steel connectors (part #SC1).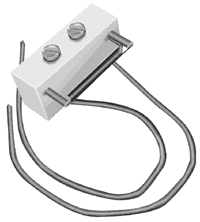 Part No.
OD (in)
ID (in)
Length (in)
Quantity
In Stock
Price
EA
Order
FF3200
SIS Ceramic Body Finnigan MAT 3200/OWA Filament
---
---
---
DISCONTINUED
---†

6 or more: 5% off.

---
SC1
Stainless Steel Connector, HP Inline, HP #05930-20441, Finnigan #04002-20040
0.128
0.057
0.305
DISCONTINUED
---‡

10 or more: 5% off; 50 or more: 10% off.

---
‡ Quantity discount 10 or more: 5% off; 50 or more: 10% off.
† Quantity discount 6 or more: 5% off.
* Call for availability.
Ordering information. International (non-US) prices available through your local dealer.
OWA® is a registered trademark of the Finnigan MAT Corp.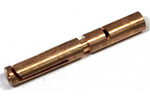 Push-On Crimp Contact/Thermocouples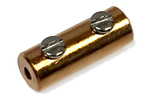 In-Line Connectors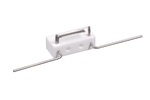 Thermo/Finnigan 5100 Ceramic Body Filament
The 0.032" diameter filament leads protrude out of the side to clear the source block and permit attachment with two in-line connectors.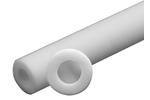 Single Hole Round Ceramic Tube Insulators
The tubes are constructed of a pure 99% alumina ceramic that has superior gas and vacuum tightness and excellent insulating properties even at elevated temperatures.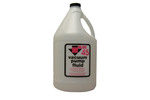 Inland 45 Mechanical Pump Oil
Inland 45 is the highest quality rough pump oil you can use for your mass spectrometer.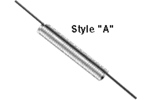 Heater Coils
Standard size coils are used on several mass spectrometer heaters repaired by S.I.S.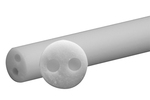 Two Hole Round Ceramic Tube Insulators
The following two hole alumina ceramic tube type insulators are available in six inch lengths.