Product ID : SC1
SC1 Stainless Steel Connector, Agilent Inline, OD (in)=0.128, ID (in)=0.057, Length (in)=0.305
Description
S.I.S. supplies stainless steel connectors manufactured from type 316 stainless steel. These 0.128" O.D., 0.057" I.D. connectors are 0.305" long and are supplied with two stainless screws.
This connector is used by several MS instrument manufacturers and it can replace the Thermo #04002-20040 and Agilent# 05930-20441 connectors.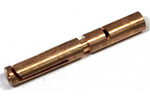 Push-On Crimp Contact/Thermocouples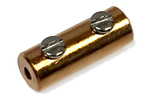 In-Line Connectors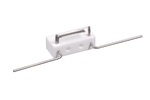 Thermo/Finnigan 5100 Ceramic Body Filament
The 0.032" diameter filament leads protrude out of the side to clear the source block and permit attachment with two in-line connectors.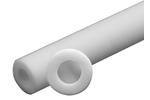 Single Hole Round Ceramic Tube Insulators
The tubes are constructed of a pure 99% alumina ceramic that has superior gas and vacuum tightness and excellent insulating properties even at elevated temperatures.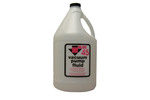 Inland 45 Mechanical Pump Oil
Inland 45 is the highest quality rough pump oil you can use for your mass spectrometer.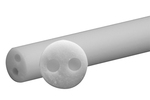 Two Hole Round Ceramic Tube Insulators
The following two hole alumina ceramic tube type insulators are available in six inch lengths.