Product ID : A08211
A08211 NICKEL ALLOY CONNECTOR, Wire Dia=.082", Pin Dia=.062"
Features
Nickel alloy
Operational to 400 °C in air or vacuum
Max. current: 10 Amps
Accepts wire up to 0.062" dia on the crimp end
Socket end accepts a 0.062" dia. pin
Dimensions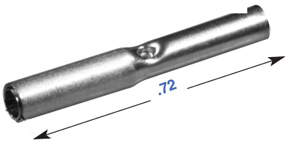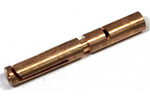 Push-On Crimp Contact/Thermocouples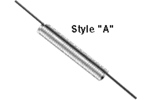 Heater Coils
Standard size coils are used on several mass spectrometer heaters repaired by S.I.S.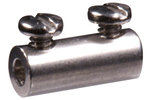 Stainless Steel In-Line Connector
S.I.S. supplies stainless steel connectors manufactured from type 316 stainless steel.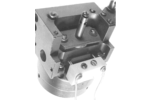 Thermo/Finnigan OWA and 3200 Ceramic Body Filament
Our ceramic body one piece construction provides maximum strength, is self-aligning, and will minimize filament sagging.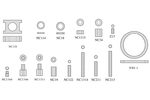 Ceramic Insulators for Nermag MS
Replacement insulators for Nermag.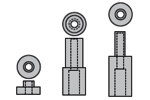 Stepped Insulators
Stepped insulators made from alumina ceramic.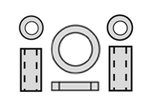 Ceramic Washer Insulators
A wide variety of alumina ceramic washers.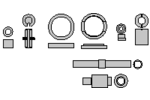 Thermo/Finnigan Ion Trap Ceramic Insulators
All insulators are constructed from high purity alumina ceramic.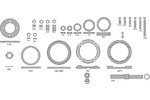 Ceramic Insulators for Thermo
The following alumina insulators are currently available for the Thermo instruments.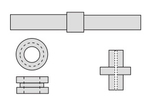 Other Ceramic Insulators
A variety of alumina insulators. Call for custom sizes