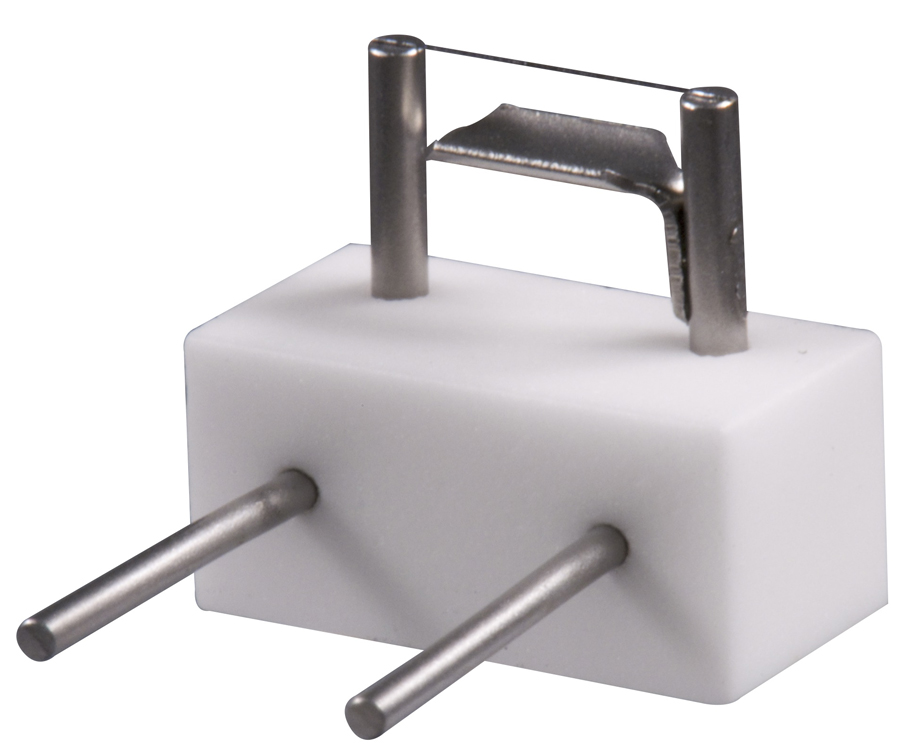 4500/TSQ

5100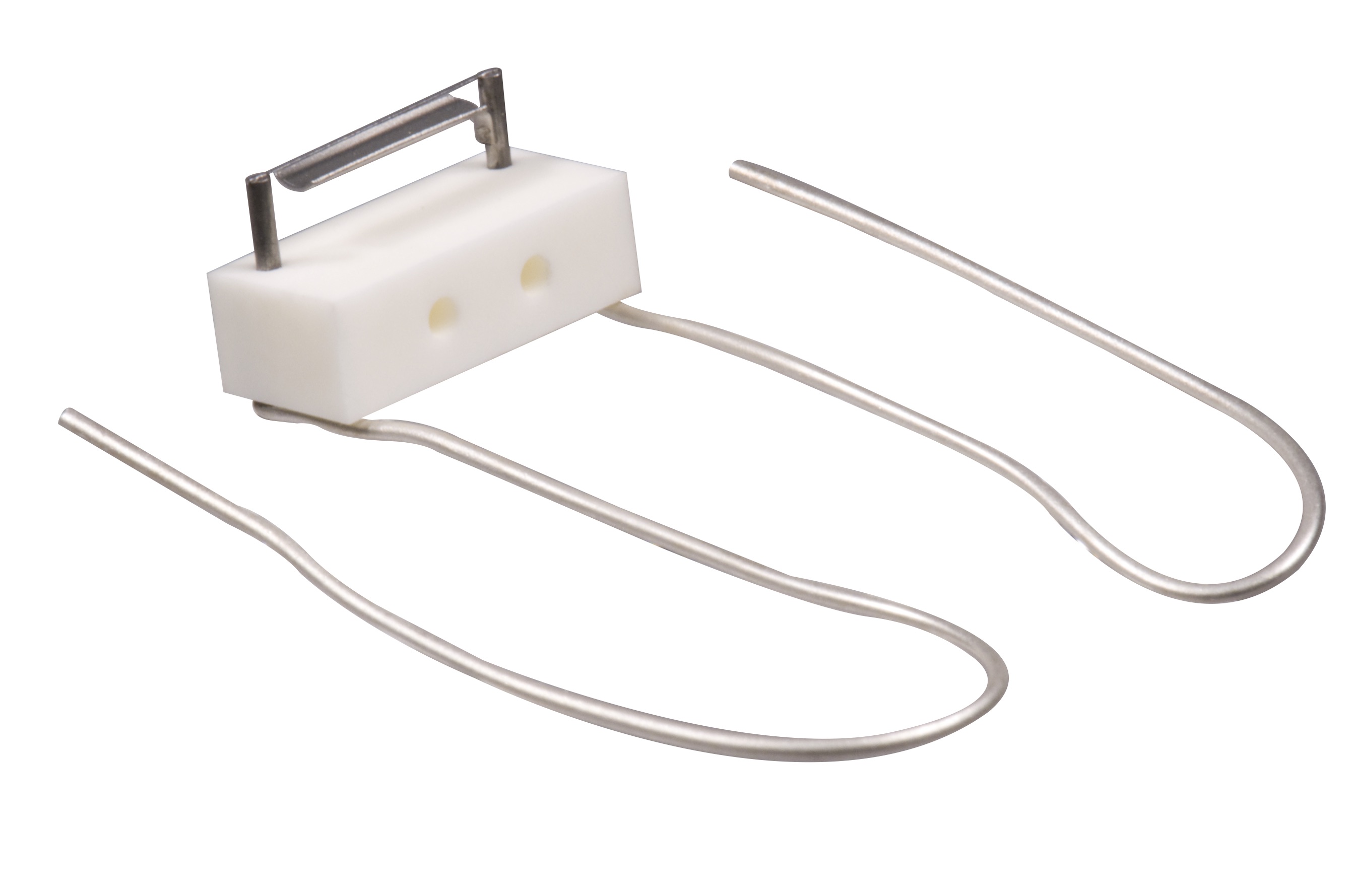 SIS 3200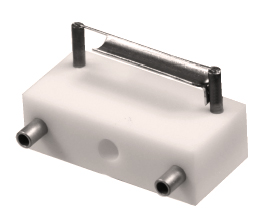 Incos 50B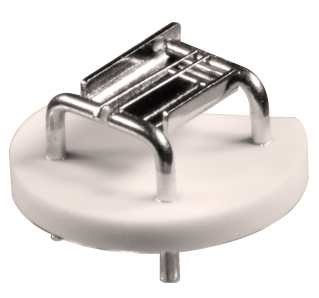 Ion Trap Magnum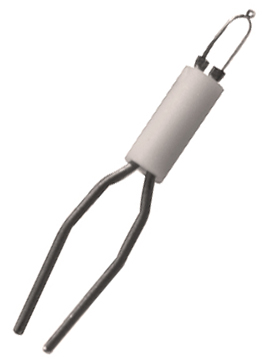 FINDEP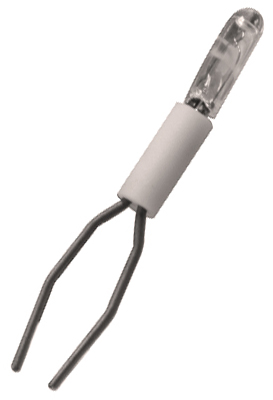 FINDEP 2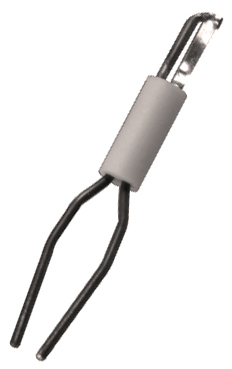 FINDEP 3-Ribbon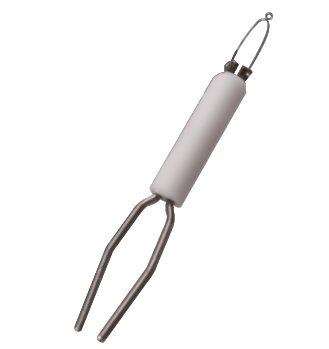 FINDEP 7000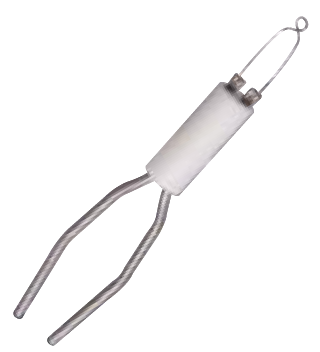 GCQ Probe Filament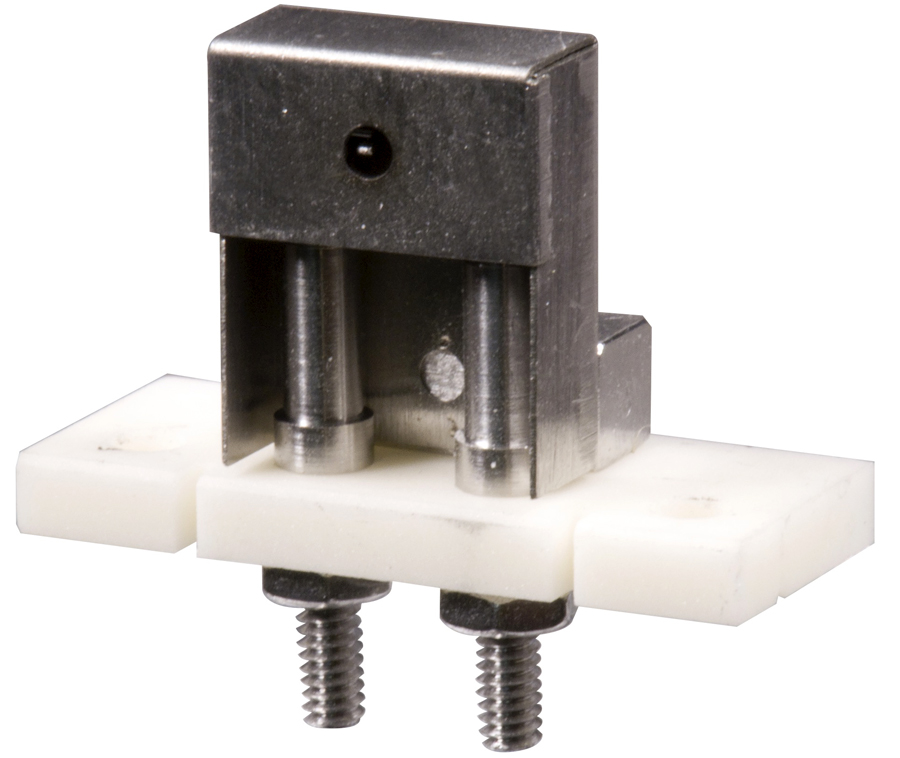 MAT 90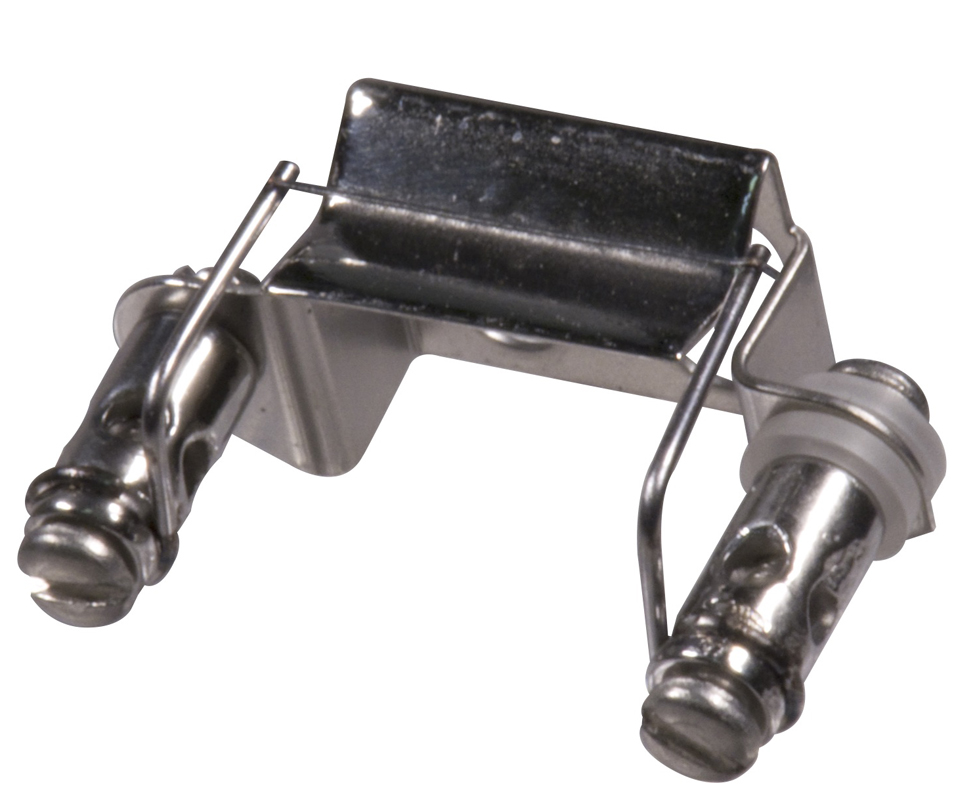 OWA, 3200, 5100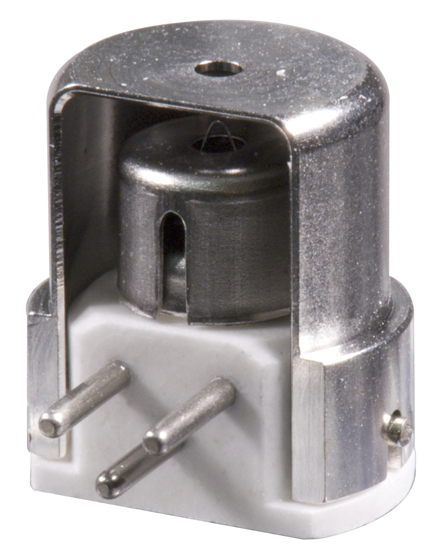 DSQ II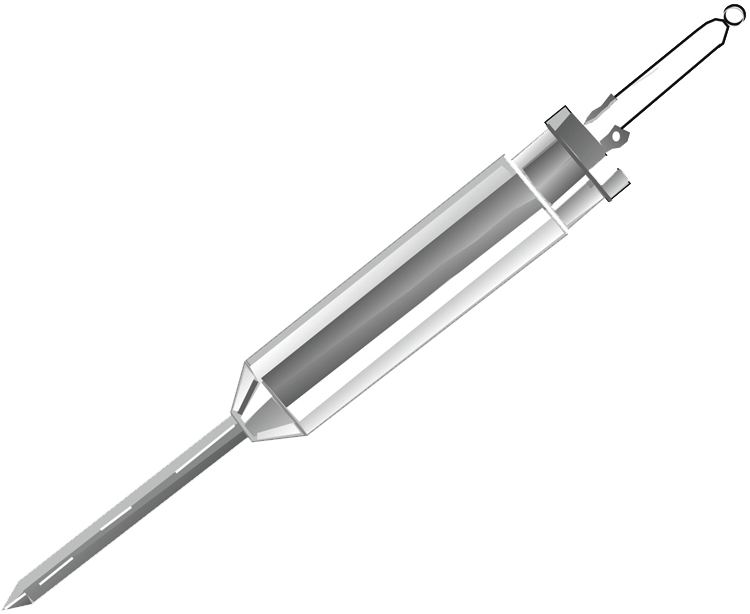 8200 DCI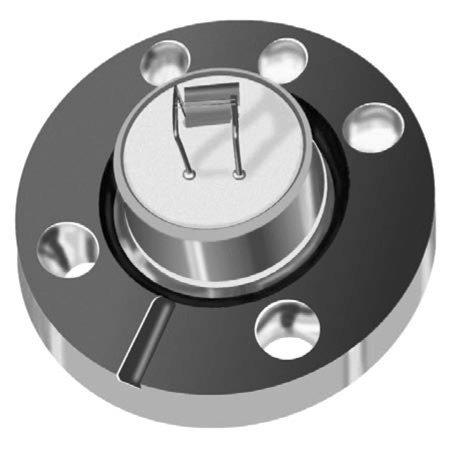 Ion Trap Old Dual Filament
HT 4500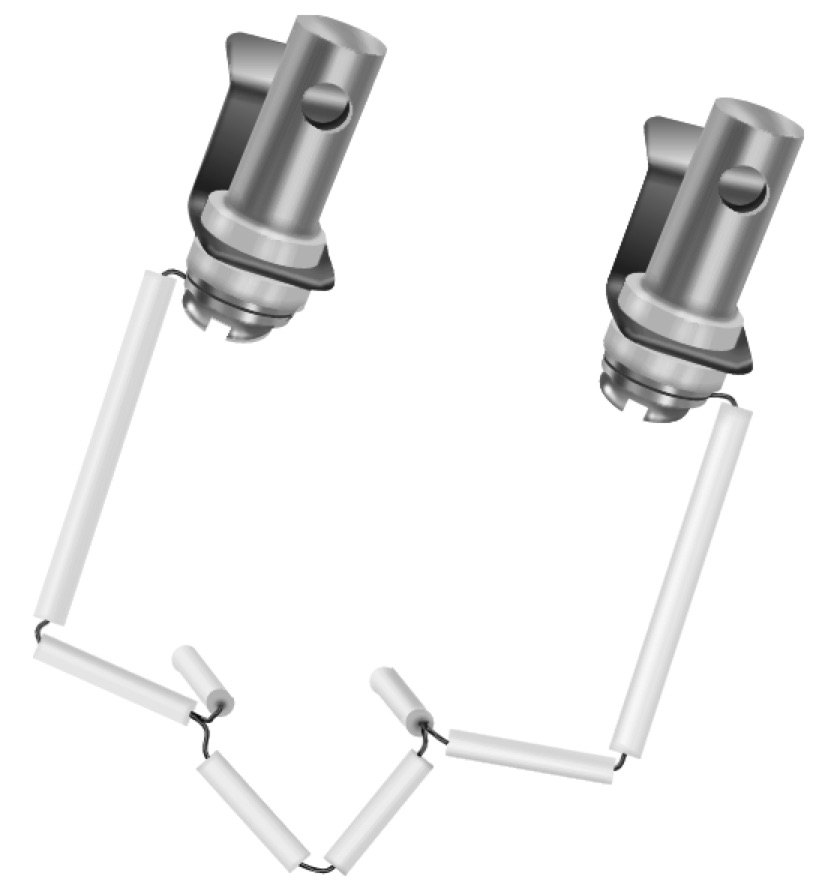 HT 5100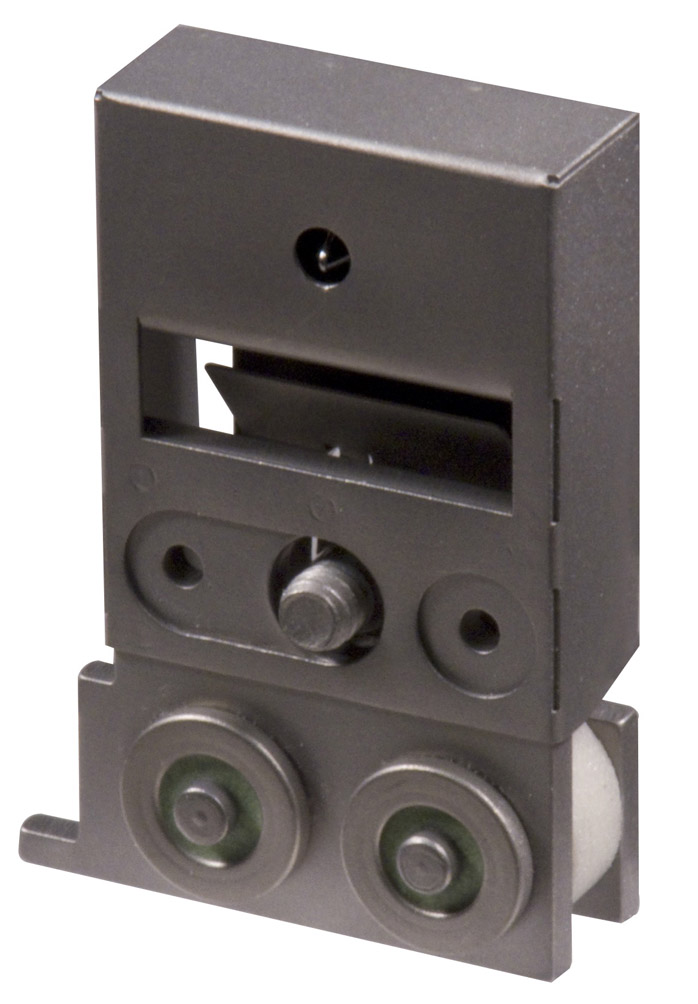 MAT 95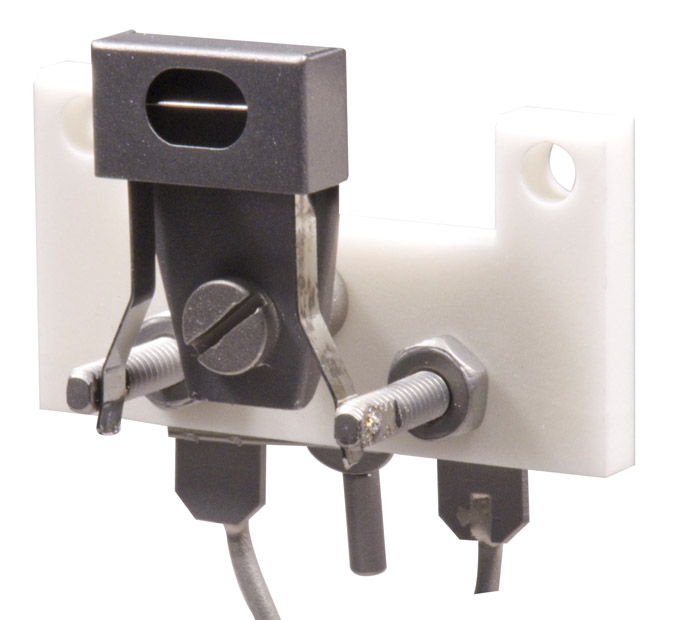 MAT 252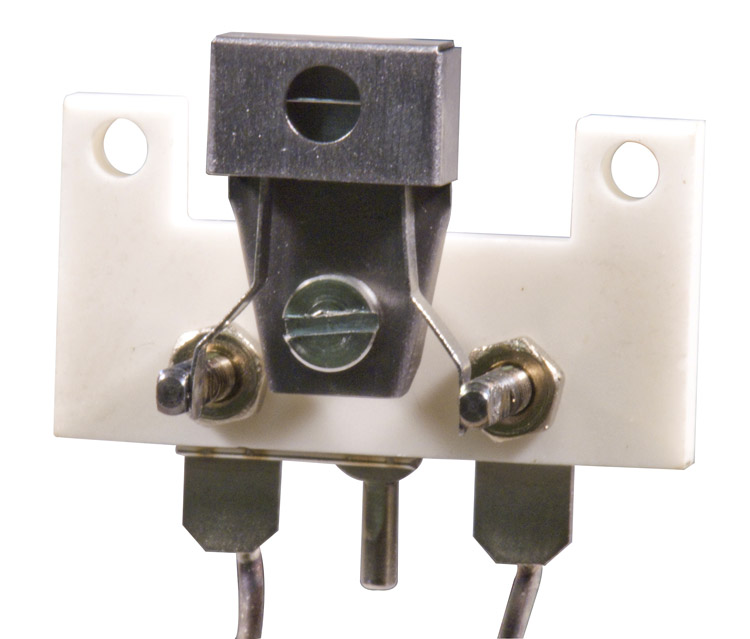 MAT Delta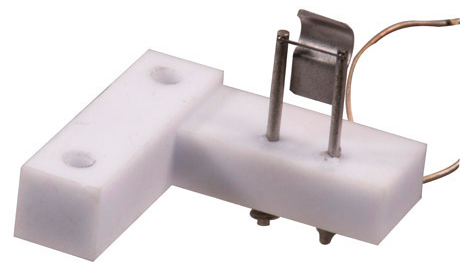 SIS 4000 Filament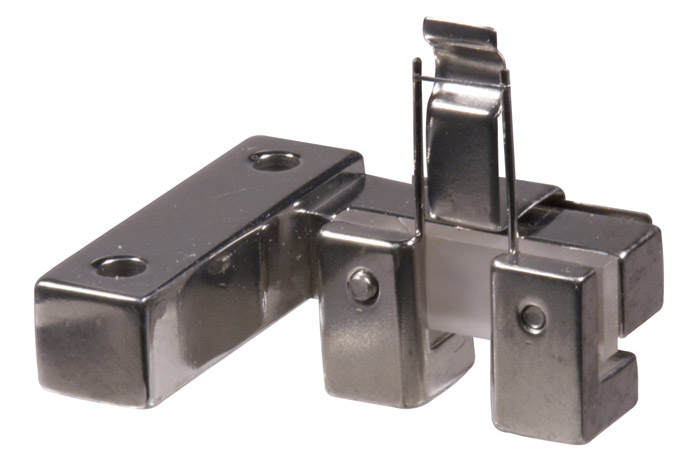 Thermo 4000 Filament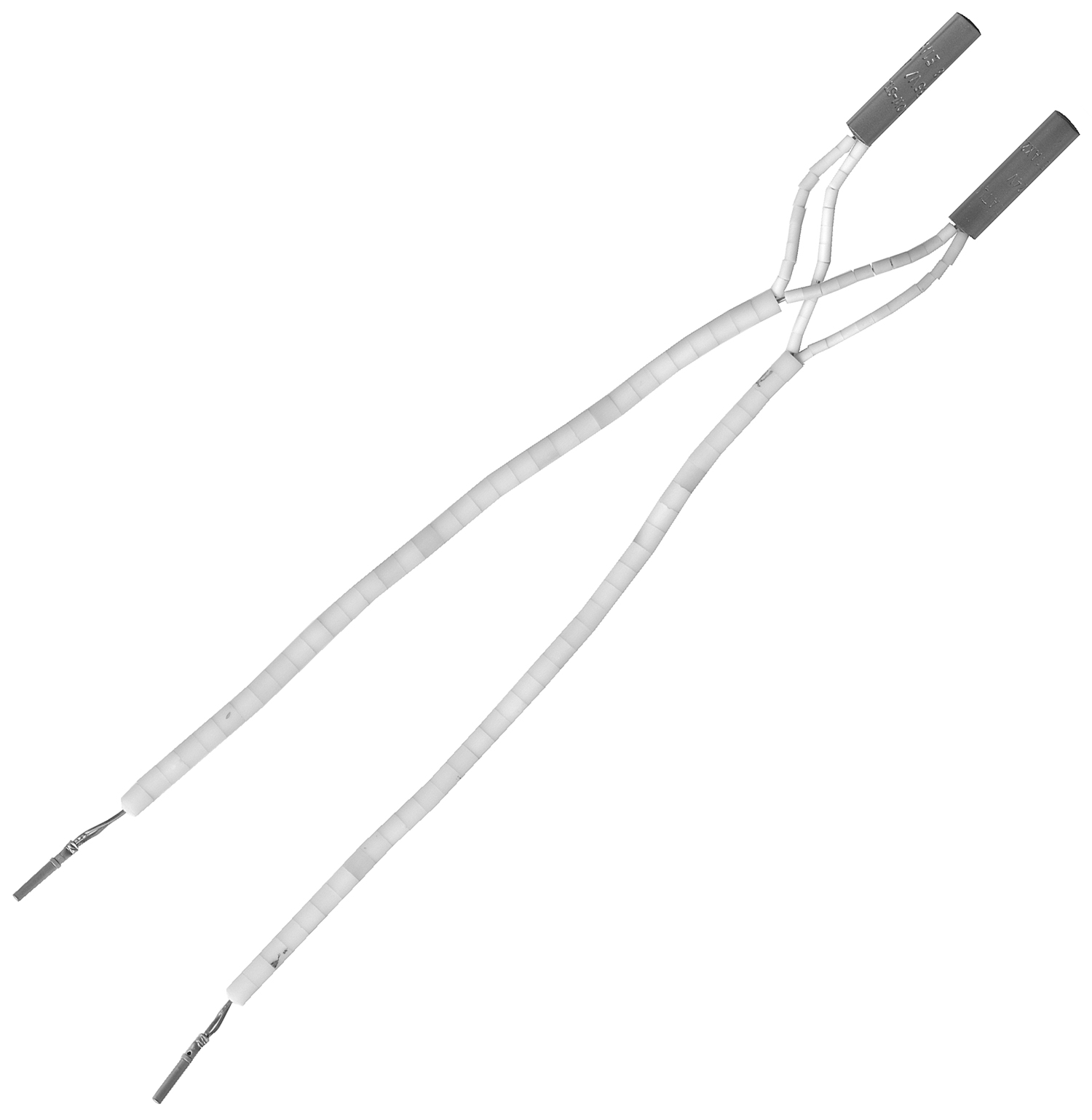 TSQ 70 Heater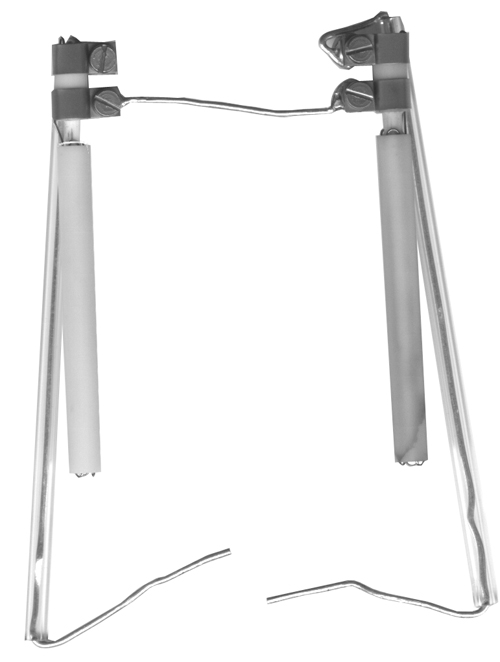 MAT 900 Heater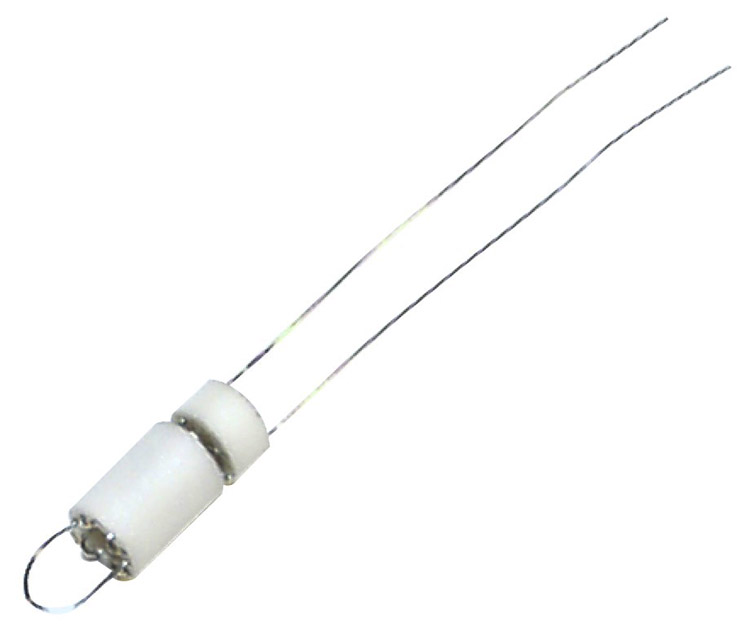 MAT 95 Filament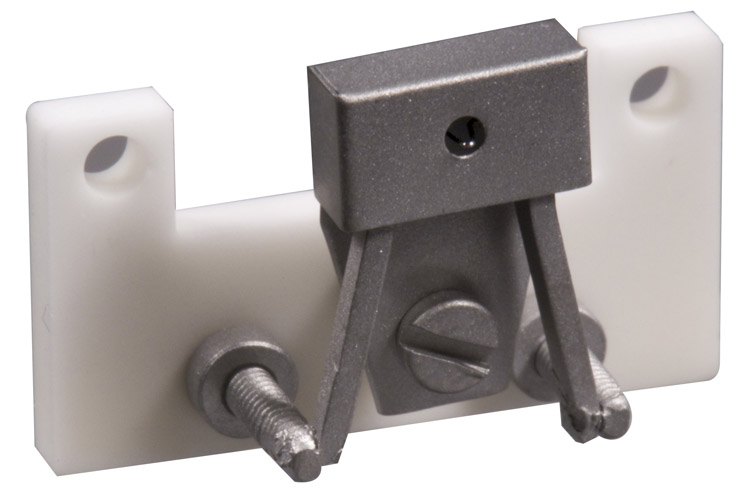 MAT 8200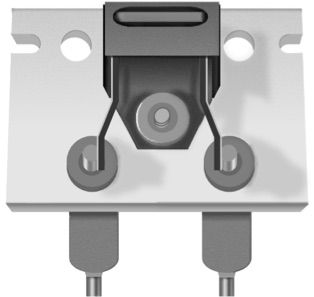 MAT 311A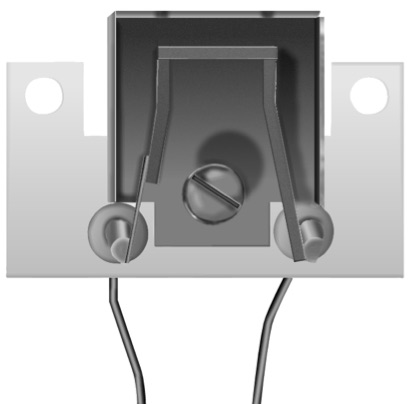 MAT 271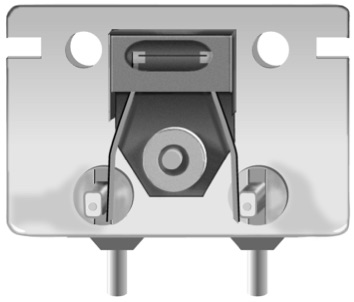 CH7 Filament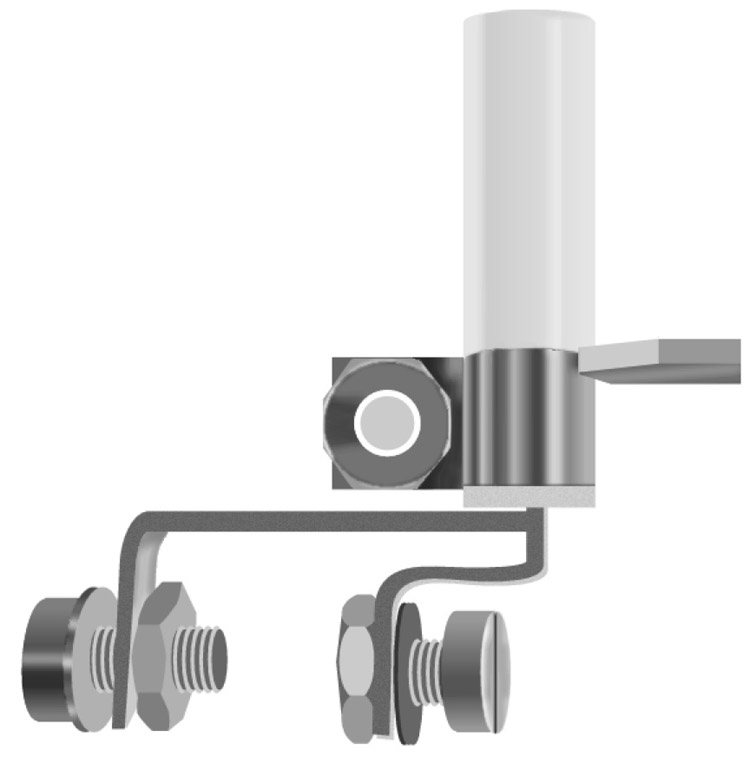 44S Heater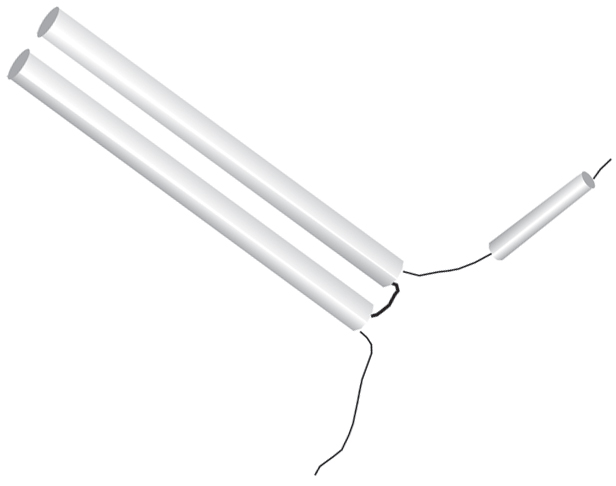 3200 Heater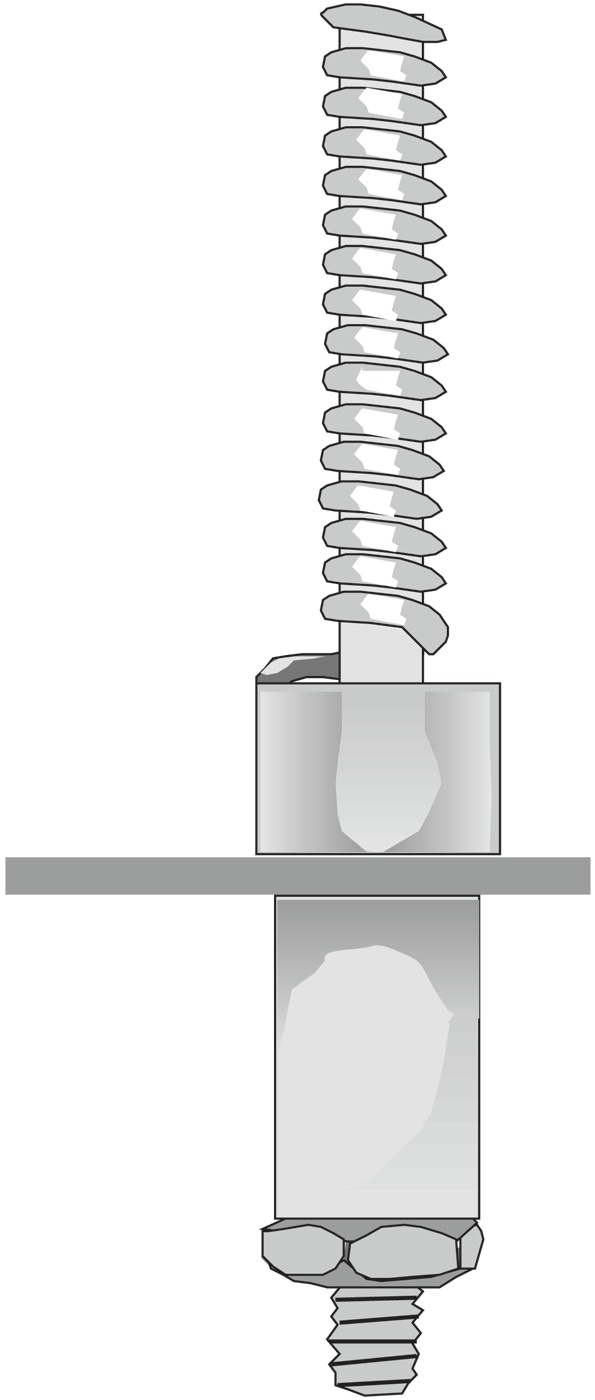 MAT 311 Heater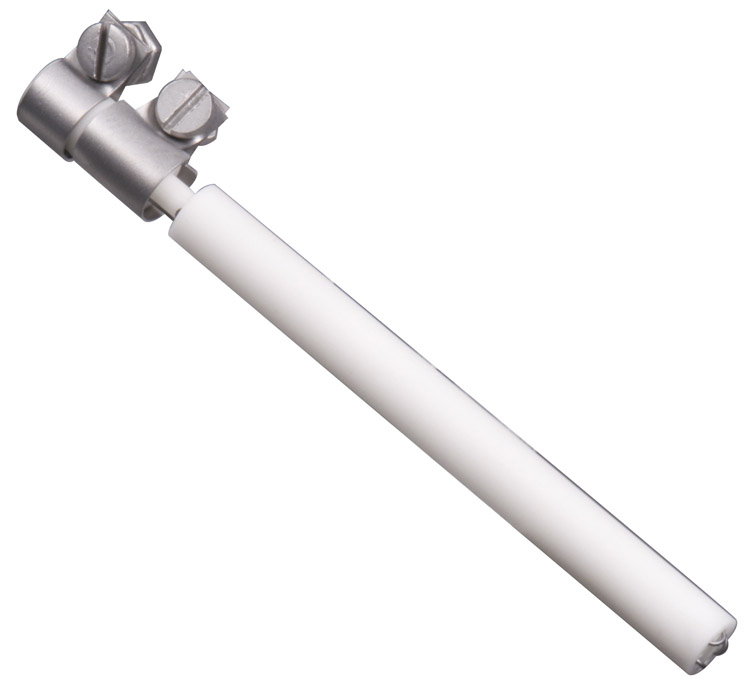 MAT 90 Heater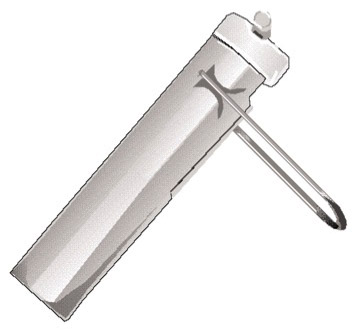 CH5 Heater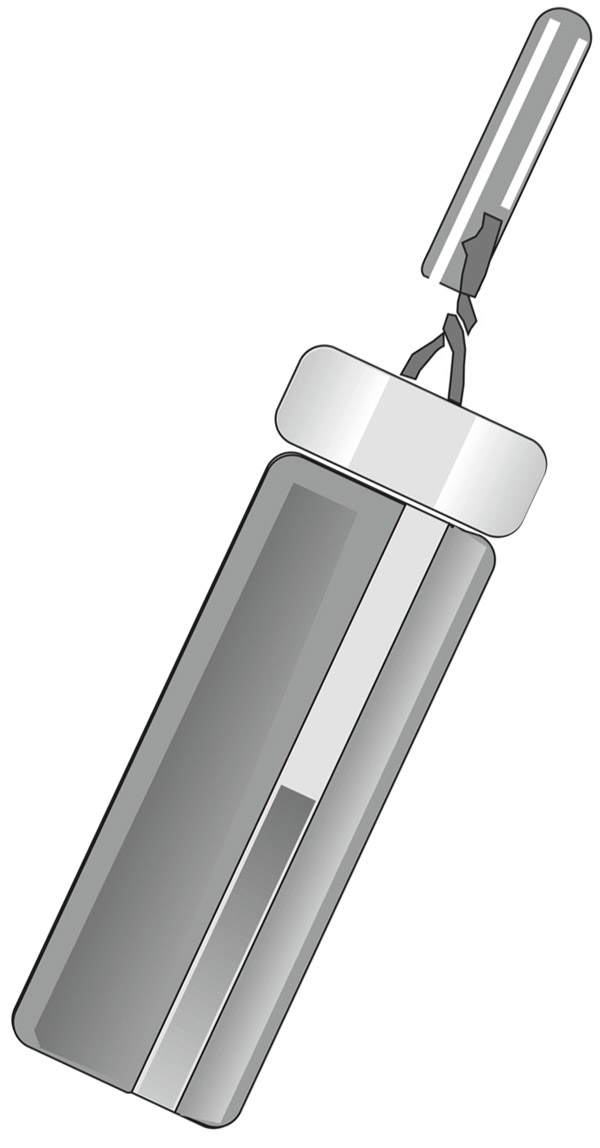 CH7 Heater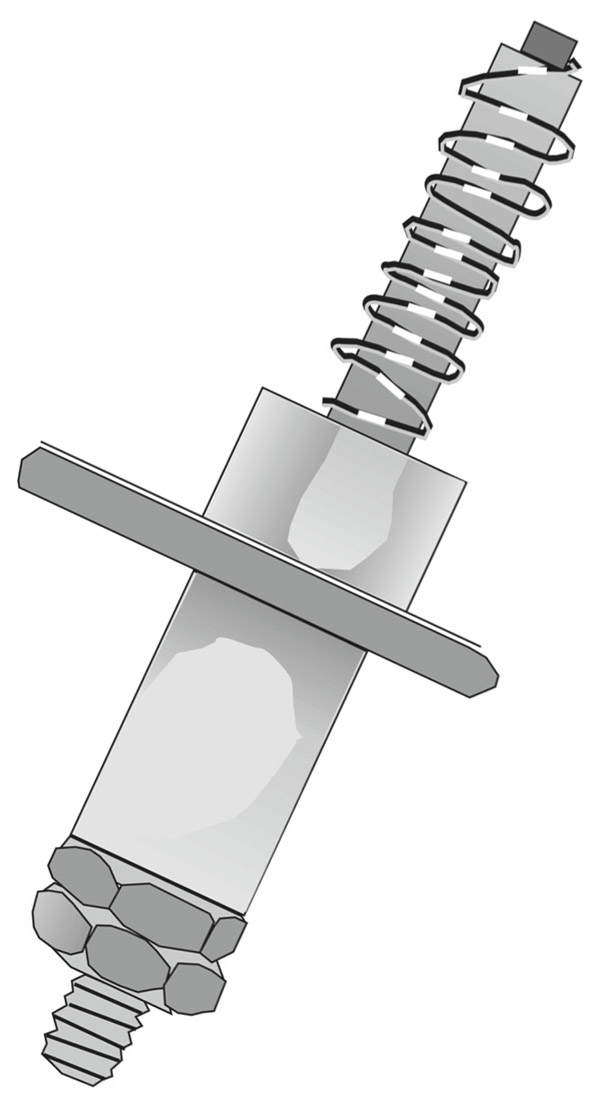 MAT112 Heater
Description
This is not an exchange program. Your filaments are repaired and returned to you. For a complete description of this repair service see the section on Mass Spectrometer Filament Repair and Manufacture.
Before repairing these filaments, they are completely disassembled, cleaned, and polished. All broken or cracked insulators and filament posts are replaced at no additional charge. Any copper wire lodged in the filament post support is removed and missing screws are replaced as required. In addition we have increased the filament tension to minimize sagging. All filaments are checked for final alignment on a Finnigan source to assure their optimum performance.
Standard Filament Repairs. All filaments can be repaired with the standard filament material that was used on all the original filaments. This is our standard filament repair. However they can also be repaired with SISAlloy® wire or Yttria coated SISAlloy for improved filament performance as described below.
SISAlloy Filament Repair. Many filaments can also be repaired by SIS using the new Rhenium alloy (SISAlloy®) developed by SIS. SISAlloy® is an alloy of pure rhenium doped with a small concentration of Yttria. The Yttria improves the strength of the Rhenium. The electrical characteristics of SISAlloy are identical to pure rhenium,however the filament has less tendency to sag, thereby improving filament performance.
Yttria Coated SISAlloy Filaments. In addition the SISalloy filament wire can be coated with Yttria for improved filament performance. Filaments coated with yttria emit electrons at a lower filament current and therefore they run cooler. This results in longer filament life by 2 to 3 times. See the review articles hyper-linked above for details on these processes.
4500/4600 and SSQ FILAMENTS.
In the repair of these filaments we have made a few changes to improve performance. The filaments are sandblasted with glass beads to remove all carbon residues. During the repair we have increased the filament tension to minimize sagging. In addition, we lowered the filament shield about 0.25 mm to help prevent the problem of the filament wire sagging and shorting out on the shield. Final alignment is performed on a jig for optimum performance of the filament.
The original Finnigan MAT 4500 filaments have a limited number of times that they can be repaired due to the soft ceramic used in their manufacture. Filaments not repaired will be returned unrepaired at no charge. S.I.S. manufactures a New improved 4500/4600 filament. This filament is stronger and will provide better performance than the original Finnigan filaments.
ION TRAP AND MAGNUM FILAMENTS
Both the old style Ion Trap Filaments mounted on a flange and the newer plug in style Ion Trap Filaments are repairable. Even though each of these assemblies contains two filaments, the repair price for replacing both filament wires on the same assembly is the same as repairing single filaments for other instruments. For these repairs the assembly is sandblasted to remove all carbon residues and two new rhenium filament ribbons are spotwelded onto the support posts. The filament wires are aligned on a filament alignment jig to assure accurate positioning of the filaments and therefore optimum performance on your ion trap mass spectrometer.
SIS also manufactures New Ion Trap Filaments of the plug in style.
OTHER FILAMENTS
We have repaired many different types and styles of filaments for the Varian-MAT/Finnigan-MAT instruments. Often we have seen three or more different styles and types of filaments used on the same instrument. As a result the repair of these filaments can be a little confusing. As a general policy, we will repair the filaments using the same type and size of wire that was originally attached when the filament was sent to us for repair. If you want it repaired differently, please advise us as to the type of wire or ribbon to be used in the repair. For example, we can repair many of the filaments using either a rhenium flat ribbon or a round wire for the filament material. Both types have been supplied by the manufacturer for the same instrument. Please specify which you prefer, otherwise we will install what was originally used on the filament press.
To repair these filaments we first sandblast the filament bodies with glass bead abrasives to thoroughly clean off all residues on the ceramic and metal parts. Often additional sandblasting of the ceramic parts with aluminum oxide abrasives is required to remove stubborn carbon residues baked into the ceramic matrix. The abrasive residues are thoroughly cleaned from the filaments and the filaments are baked-out to remove any further contamination. Most of the filaments are then repaired using a special high purity rhenium ribbon or wire. The MAT 250 filament uses a tungsten ribbon, and the MAT 112S or 8200 pin type filament is formed using a special rhenium/tungsten wire to make the pin type filament. Broken filament leads should be returned with the filaments, since they can be fused back in place at no additional charge. Broken filament posts can also be repaired at no additional charge.
FILAMENTS REPAIRED
1015 Filament (30004-60020)
1020 Filament (30004-60020)
111 Filament (91975)
112 Collector
112 Filament (16839)
112S Filament (44691)
112S Heater (44692)
212, 271 Filament (18597)
212S Filament (91999)
250/251/252 Filament, Tungsten
3000, 3100 Filament (30004-60020)
3000, 3100 Heater (01554-20180)
311 Filament (91962)
311A Filament (18597)
311A Heater
312 Filament (18597)
3200, 3300 Filament (30004-60020)
3200, 3300 Heater (01554-20180)
4000 Filament (40004-60070)
44 Filament (18597)
44S Heater
4500, 4600 Filament (40005-60140)
711 Filament (91999)
731 Filament
8200 DCI Filament
8200 Filament (44691)
8200, (44691)
CH4 Filament (90099) & (91102)
CH4 Heater
CH4 Pressure Measuring
CH5 Filament (491555)
CH5 Pressure Measuring (491327)
CH5, CH7, 44 Heaters
CH7 Filament (491490)
DEP Filament
Electron Gun 981-1215, 981-2454
INCOS 50B, 500, XL
Ion Trap, ITMS, ITS40, Magnum
MAT 90, 900
OWA 5100 Filament (30004-60020)
TSQ46
TSQ70
TSQ700
Part No.
Description
Price
EA
Order
FILREP
Filament Repair
$43.00
FILREP44S
Repair a Varian MAT 44S Heater
$61.00
FILREPD
THERMO MAT DELTA S/PLUS FILAMENT REPAIR
$59.00
* Standard lead-time for non-stock items is approximately two weeks depending on the item.
Ordering information. International (non-US) prices available through your local dealer.
Please use Part No. FILREP for all filament repairs.
Filaments from various manufacturers and models can be combined to obtain the best prices.
Return Authorization numbers are not required.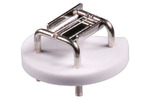 Filament Repair Services for Mass Spectrometers
Mass Spectrometer filaments and heaters can be repaired and restored to a like-new condition at S.I.S.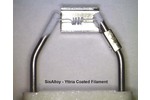 Long Life Yttria Coated SISAlloy® (Yttria/Rhenium Alloy) Mass Spec Filaments
SIS can repair your filaments with our non-sagging filament wire (SISAlloy® yttria/rhenium alloy with yttria coating). Users have experienced filament lifetime increases of 2 to 3 times compared to the standard uncoated rhenium filaments.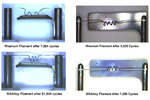 SISAlloy® Yttria/Rhenium Alloy MS Filaments
SIS introduces their new Yttria Rhenium alloy filament wire. In these studies we have discovered that by alloying Rhenium with a small concentration of Yttria, the crystal structure of the rhenium material was altered, which resulted in a stronger filament that is much less susceptible to warping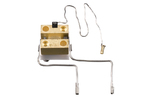 Perkin Elmer / Torion / Hitachi Filament Repair
All RMU filaments and heaters are repairable.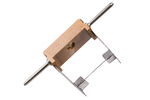 Agilent/HP Filament Repair at SIS
We will completely clean the assembly and replace the rhenium filament wire.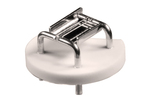 Thermo Filament Repair at SIS
We will completely clean the assembly and replace the rhenium filament wire.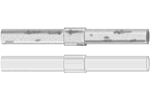 Thermo/Finnigan MAT Ceramic Cleaning, Sandblasting
The insulators are first sandblasted with aluminum oxide, then with glass beads.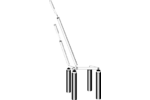 Thermo/Finnigan TSQ®70, 700 Source Heater
The heater source for the Finnigan TSQ70, 700 includes 4 cartridge heaters, ceramic insulators, leads and connectors.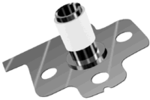 Agilent 5970 Entrance Lens Repair
The spotwelds holding the two parts together can break loose.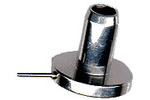 Agilent Entrance Lens Repair
If the connector pin on the entrance lens becomes damaged, it can be repaired in our shops.