Product ID : SC123
SC123 *CARTRDIGE HEATER 45W120V FINNIGAN #94011-98023
Description
More details on associated web pages: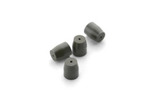 SGE Graphitized Vespel® Ferrules
Vespel® ferrules contain 15% graphite and are ideal for glass and fused silica capillary columns.
Stainless Steel Metal Frit Spargers for the Purge & Trap System
The stainless steel metal frit spargers have been designed for use with the S.I.S. purge and trap system.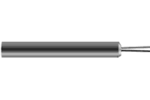 Thermo/Finnigan Source and Transfer Line Heaters
Heater cartridge No. SC2515 is used in the Finnigan 4000 source.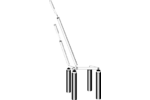 Thermo/Finnigan TSQ®70, 700 Source Heater
The heater source for the Finnigan TSQ70, 700 includes 4 cartridge heaters, ceramic insulators, leads and connectors.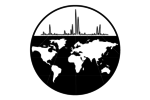 Ferrules for Varian Saturn Ion Trap Mass Spec
The 1/4" graphitzed Vespel® ferrule with a .5mm and a .4mm hole.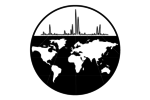 Ferrules for Thermo/Finnigan Ion Trap 0.4 and 0.5 mm
1/4" graphitzed Vespel® ferrules with a 0.4mm or a 0.5mm hole