Features
Stainless Steel Manual On/Off Valve (SMOV) - Manual Operation
On/off gas regulator
Low temperature 100 °C
Part No.
Configuration
Stem Length
Connection
Temp
Pressure Rating
Price
EA
Order
1236283
On-Off Valves (Manual Operation)
Single Outlet
n/a
1/16"
100 C
700 psi
$101.40
* Standard lead-time for non-stock items is approximately two weeks depending on the item.
Ordering information. International (non-US) prices available through your local dealer.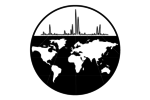 Agilent/Hewlett Packard 5970 GCMS Interface Gaskets
This is an exact replacement for the HP original.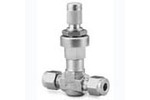 Fine Metering Valves
Fine metering valves are designed to precisely control gas and liquid flow rates in laboratory instruments.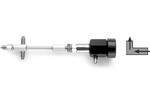 On-Off Valves


(Pneumatic Operation)
Stainless Steel Manual On/Off Valve Pneumatic (MOVP) - Pneumatic Operation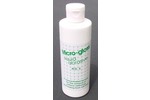 Micro-Mesh® Micro-Gloss 5
The same as Micro-Gloss, but with a five micron aluminum oxide crystal.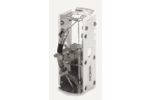 DeTech 402AH Electron Multiplier for Extrel/ABB ELQ400, Extrel/ABB C50
For instruments: Extrel/ABB ELQ400, Extrel/ABB C50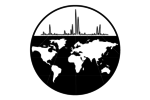 Copper and Silver Lead Wire for Thermo/Finnigan Mass Specs
Finnigan has routinely used 0.020" diameter copper in the past for this purpose.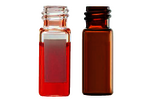 Wheaton E-Z Vials®
Available in Clear or Amber, Crimp tops.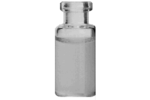 Hewlett Packard Autosampler Vials
Vials are manufactured from Type 1 borosilicate glass tubing to hold uniform wall thickness.