Description
The lens retainer ring for the Finnigan 4500 is available from S.I.S. This corresponds to the Finnigan part # 40005-20070 and is constructed of beryllium oxide ceramic. Alternatively, a Lens Retainer Ring constructed of aluminum oxide, is also available.
TSQ® is a registered trademark of the Finnigan MAT Corp.
Finnigan #=40005-20070, OD (in)=1.15, ID (in)=0.895, Thickness (in)=0.078
Part No.
Description
Price
EA
Order
BE2
Beryllium Oxide Ceramic Lens Retainer Ring
$120.75†

3 or more: 5% off; 10 or more: 7% off.

CE2
Alluminum Oxide Lens Retainer Ring
$52.00†

3 or more: 5% off; 10 or more: 7% off.

† Quantity discount 3 or more: 5% off; 10 or more: 7% off.
* Standard lead-time for non-stock items is approximately two weeks depending on the item.
Ordering information. International (non-US) prices available through your local dealer.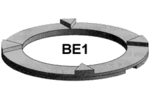 Thermo/Finnigan 4500 Lens Castle Ceramic
#40005-20060 and #40005-20061.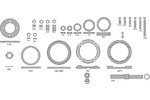 Ceramic Insulators for Thermo
The following alumina insulators are currently available for the Thermo instruments.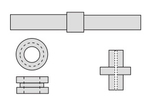 Other Ceramic Insulators
A variety of alumina insulators. Call for custom sizes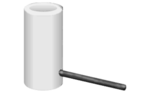 Thermo/Finnigan 4500 Collector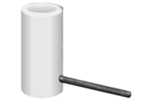 Thermo/Finnigan 4500/4600 Collector Repair and Cleaning
Repair service includes sandblasting away all contaminations and replacement of the metal connector pin.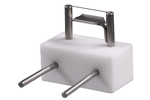 Thermo SSQ/TSQ, 70 and 700, 4500 Filaments
Stronger filament posts for better filament tension and harder filament ceramic body for accurate alignment.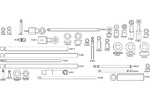 Ceramic Insulators for Fisons/VG
Replacement insulators for your VG mass spec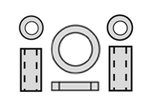 Ceramic Washer Insulators
A wide variety of alumina ceramic washers.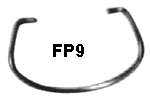 Thermo/Finnigan 4500 Retainer springs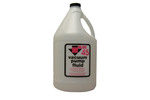 Inland 45 Mechanical Pump Oil
Inland 45 is the highest quality rough pump oil you can use for your mass spectrometer.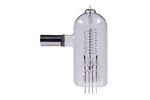 Ion Gauge Tubes, Bayard-Alpert Type
Bayard-Alpert Design and Dual Tungsten or Burn-out Resistant Iridium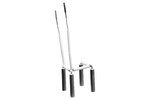 Thermo 4500/4600/TSQ Source Heaters
Source heaters for your Thermo 4500 and TSQ.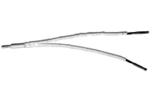 Thermo 4500 PRT
This EI/CI Source Temperature Sensor (PRT2) includes the 100 ohm platinum resistance thermometer, leads, ceramic insulator, and connectors.