Description
This lens castle for Finnigan 4500 mass specs is manufactured from BeO identical to the Finnigan originals, #40005-20060 and #40005-20061.
Part No.
Description
Finnigan #
Price
EA
Order
BE1
Finnigan 4500 BeO Lens Castle Assembly
40005-20060 and 40005-20061
CALL†

3 or more: 5% off; 10 or more: 7% off.

† Quantity discount 3 or more: 5% off; 10 or more: 7% off.
* Standard lead-time for non-stock items is approximately two weeks depending on the item.
Ordering information. International (non-US) prices available through your local dealer.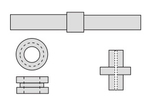 Other Ceramic Insulators
A variety of alumina insulators. Call for custom sizes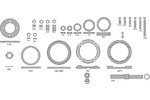 Ceramic Insulators for Thermo
The following alumina insulators are currently available for the Thermo instruments.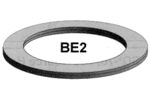 Thermo/Finnigan 4500 Lens Retainer Ring
Is constructed of beryllium oxide ceramic.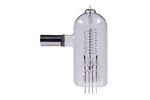 Ion Gauge Tubes, Bayard-Alpert Type
Bayard-Alpert Design and Dual Tungsten or Burn-out Resistant Iridium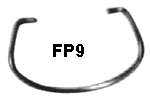 Thermo/Finnigan 4500 Retainer springs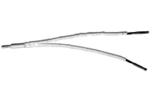 Thermo 4500 PRT
This EI/CI Source Temperature Sensor (PRT2) includes the 100 ohm platinum resistance thermometer, leads, ceramic insulator, and connectors.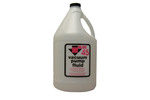 Inland 45 Mechanical Pump Oil
Inland 45 is the highest quality rough pump oil you can use for your mass spectrometer.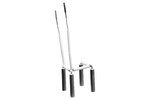 Thermo 4500/4600/TSQ Source Heaters
Source heaters for your Thermo 4500 and TSQ.