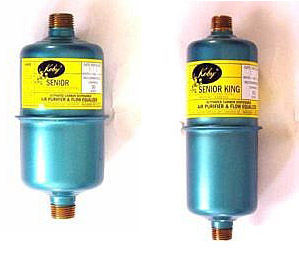 Features
Completely disposable
Maintenance free
Made with adsorbent activated charcoal
Particle filtration to 0.5 microns
Applications
Units are used to remove heavy concentrates of vapors, aerosols, and particulates from compressed air and vacuum air. Typically installed to protect high pressure controls and valves, precision instruments, air bearings, non-lubricated air tools, important production machinery, and other air operatied equipment. Also recommended for installation before spray guns, blow guns, sand blast helmets, vacuum pumps, high pressure air hoses, or to general system piping at point of air use.
Specs
Specifications
Air Filter Model
Maximum Oil Adsorption Capacity
Air Flow 100 psig @ 2 psid (SCFM)
Junior King
3.5 oz.
13.5
Senior
2.5 oz.
8.3
Senior King
3.5 oz.
11.5
Part No.
Description
Picture
Price
EA
Order
KA2
Koby Junior King Vacuum Pump Filter, Replacement
$75.60†

10 or more: 5% off; 50 or more: 10% off.

KA5
KOBY SENIOR FILTER 6.5" X 3" DIA
$42.00
KA3
KOBY SENIOR KING FILTER 250PSI .5"PIPE ADAPTER
$84.00†

10 or more: 5% off; 50 or more: 10% off.

† Quantity discount 10 or more: 5% off; 50 or more: 10% off.
* Standard lead-time for non-stock items is approximately two weeks depending on the item.
Ordering information. International (non-US) prices available through your local dealer.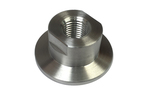 Flange Adaptor to ¼" NPT, 304 Stainless Steel, Brass, Aluminum
In Aluminum, Stainless Steel, and Brass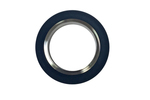 Centering Ring Assembly, 304 Stainless and Aluminum
Available with Viton® or Buna O-ring, this centering ring complete with O-ring should be used when joining any two NW flanges with a quick flange clamp.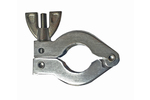 Wing-Nut Aluminum Clamp
Industry standard die-cast aluminum clamp.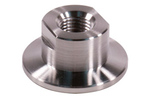 1/4" NPT, 304 Stainless Steel
Koby Fitting in Stainless Steal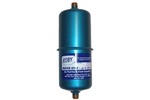 Vacuum Pump Exhaust Filter Kits for Edwards Vacuum Pumps - FK261
For Edwards models E2M18 & E2M28 pumps removes contaminants from vacuum pump exhaust.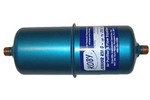 Vacuum Pump Exhaust Filter Kits for Edwards Pumps - FK241
Vacuum Pump Exhaust Filter for Edwards Pumps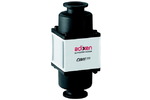 Oil Mist Eliminators
Reduce chance of computer head crashes and Prevent carcinogenic and caustic fume emissions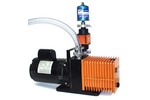 Vacuum Pump Exhaust Filter Kits for Adixen Vacuum Pumps - FK101
Vacuum Pump Exhaust Filters for Adixen Pumps