Description
An adjustable stop allows you to determine tightness of the seal while maintaining consistent crimping. 13mm model features tapered jaws for easier vial access in rack. E-Z Crimpers can be autoclaved at 121 °C. Autoclaving may change the appearance and or reduce product life.
Newly designed cushioned ergonomic handle
Labeled for quick identification
Polished crimping jaws for consistent sealing
Works with the Wheaton Crimpmaster® Crimping Station
E-Z Crimper Standard Seal
Part No.
Size
Quantity
In Stock
Price
EA
Order
W225302
13mm
DISCONTINUED
---
---
W225303
20mm
DISCONTINUED
---
---
* Call for availability.
Ordering information. International (non-US) prices available through your local dealer.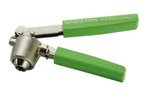 Wheaton E-Z Decappers™
For use with closures - durable, lightweight, hand-operated decappers are an economical way to remove seals quickly and easily.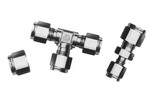 Swagelok® Fittings
A complete line of Brass and Stainless Steel Fittings for GC, MS and general laboratory use.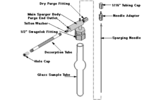 Purge and Trap Stainless Steel Purge Heads
The top fitting of both purge heads consists of a 1/16" fitting for the attachment of the sparging needle followed by needle adaptor to seal the needle in place and provide for the attachment of the purging gas line.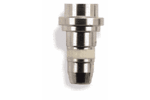 DeTech 2312 Electron Multiplier for Thermo
For instruments: Thermo/Finnigan GCQ™, LCQ™, LTQ™, MSQ™, PolarisQ™, Magnum, SSQ®/TSQ® 7000, Orbitrap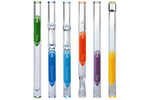 SGE GC Injection Port Liners
SGE offers a wide variety of injection port liners.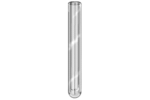 Straight Pyrex Glass Sample Vials for Mass Spec Probes
Straight pyrex sample vials.