Description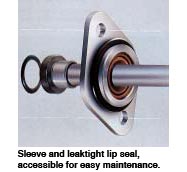 In order to simplify maintenance performed in the field, Adixen provides mainteance kits with interchangeable components.
Minor kit includes all necessary seals (shaft seals, valves, o-rings, etc)
Major kit includes Minor Kit components plus vanes, springs, plugs, etc.
Shaft seal kit includes all components (lip seal, shaft sleeve, etc.) necessary for fast periodic renewal of external shaft sealing.
---
Part No.
Description
Picture
UOM
Price
Order
103906
MAJOR KIT 2005 PUMP
EA
$383.00
103907
ALCATEL MAJOR KIT FOR 2010I ADIXEN
KT
$411.00
103908
MAJOR KIT FOR RVP 2015 I
EA
$461.00
103909
MAJOR KIT FOR RVP 2021 I
EA
$494.00
103912
Minor Repair Kit for iSeries 2005i/2010i/2015i/2021i Pumps
KT
$151.00
065612
FRONT SEAL KIT
KT
$57.38
* Standard lead-time for non-stock items is approximately two weeks depending on the item.
Ordering information. International (non-US) prices available through your local dealer.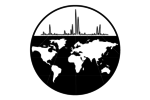 Parts for Alcatel Vacuum Pumps


(by Precision Plus)
079298 : OEM=Alcatel,Part Type=Seals,Description=SEAL;SHAFT TEFLON 30X47X10,Pump Models=ADP30;ADP31;ADP80;ADP81;ADS30;ADS31;ADS80;ADS81,102854 : OEM=Alcatel,Part Type=Rotors,Description=ROTOR;2ND STAGE;COATED,Pump Models=2005C1;2005C2;2010C1;2010C2;2015C1;2015C2;2021C1,103306 : OEM=Alcatel,Part Type=Gaskets,Description=GASKET;SIGHT GLASS,Pump Models=2033C;2063C,103307 : OEM=Alcatel,Part Type=Sight Glasses,Description=SIGHT GLASS;OIL;GLASS,Pump Models=2033C2;2063C2,103393 : -,103401P : OEM=Alcate...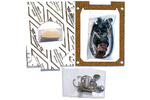 Minor Repair Kit for Adixen iSeries 2005i/2010i/2015i/2021i Pumps
Minor Repair Kit for Adixen iSeries 2005i/2010i/2015i/2021i Pumps