Product ID : FF4500
FF4500 Options=SIS Thermo 4500 Filament FF4500A Options=TSQ FILAMENT W/ SISALLOY
SSQ/4500
The Thermo filaments have been redesigned to overcome some of the shortcomings of the original filament.

This design incorporates stronger, round filament posts, which do not bend, instead of the straps used by Thermo. Bending would cause the filament to sag, lose sensitivity, and short out against the shield. In addition, we have lowered the shield approximately 0.25 mm. This also delays a sagging filament from shorting out.
Stronger filament posts for better filament tension
Harder filament ceramic body for accurate alignment
SISAlloy TSQ
SIS is also offering this filament with our SISAlloy® wire.
SIS introduces their new Yttria Rhenium alloy filaments for mass spectrometers. These filaments resulted from an intensive three year study and investigation at SIS on mass spectrometer filament life and performance. In these studies we have discovered that by alloying Rhenium with a small concentration of Yttria, the crystal structure of the rhenium material was altered, which resulted in a stronger filament that is much less susceptible to warping. The new filaments perform electrically identical to pure rhenium filaments.
For more information, please visit the SISAlloy page.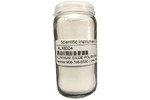 600 Grit Aluminum Oxide Cleaning Abrasive
The ALX6004 superfine aluminum oxide cleaning abrasive is the finest grit aluminum oxide abrasive.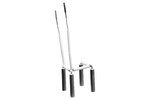 Thermo 4500/4600/TSQ Source Heaters
Source heaters for your Thermo 4500 and TSQ.
Agilent 5989 Filaments
Filaments for your Agilent 5989 mass spectrometer.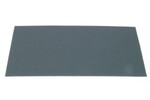 Micro-Mesh® Regular Sheets
Micro-Mesh® Regular Sheets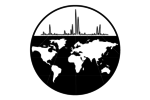 Rhenium Wire and Ribbon - Filament and Heater Material
Rhenium Wire and Ribbon is used to manufacture filaments for mass spectrometers and ion gauges as well as medical applications.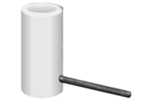 Thermo/Finnigan 4500/4600 Collector Repair and Cleaning
Repair service includes sandblasting away all contaminations and replacement of the metal connector pin.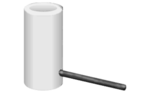 Thermo/Finnigan 4500 Collector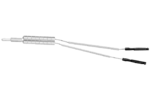 Thermo TSQ®70/700 PRT
Temperature sensor for your TSQ mass spec.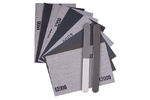 Micro-Mesh® Sheet Kits
Micro-Mesh® Craftsman Kits