Product ID : NFI2
NFI3 Options=Unicam/Nermag Automass Filament NFI2 Options=Nermag Automass Filament
Description
New Filaments for the Nermag Automass mass spectrometer are available from S.I.S. These filaments are direct replacements for the Nermag originals. Also available are the filaments for the Unicam/Nermag updated Automass source (NFI3).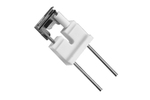 Vestec Filament
VG and Vestec Mass Spec filaments by SIS - ribbon design.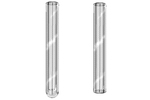 Quartz Tubes for Pyrolysis Probes
There are two styles of quartz tubes. Tubes with both ends open or with one end sealed are available.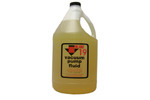 Inland® 19 Rough Pump Oil
Inland rough pump oil is ideal for use in all models of vacuum pumps including Adixen, Edwards, and Welch.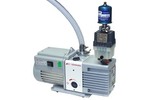 Vacuum Pump Exhaust Filter Kits for Edwards Pumps - FK201
Vacuum Pump Exhaust Filter for Edwards Pumps