Product ID : FF50B
FF50B Thermo #55000-60080, Incos 50B Filament
Description
The new style Incos filament is available from S.I.S. The filament consists of a ceramic body press with connectors for inserting the 0.040 inch diameter lead wires.
*For Incos 50B, 500 and XL.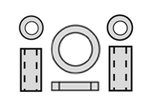 Ceramic Washer Insulators
A wide variety of alumina ceramic washers.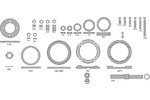 Ceramic Insulators for Thermo
The following alumina insulators are currently available for the Thermo instruments.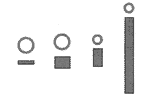 Ceramic Insulators for Thermo/Finnigan Incos Mass Spec
Alumina ceramics for the Incos 50 Source.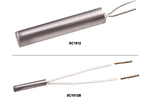 Thermo Incos 50, 50B, XL and 500 Source Heaters
This 8 watt, 24 volt source heater cartridge for the Finnigan MAT Incos 50 Source measures 3/16 inch in diameter by 1.0 inch long.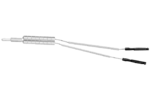 Thermo Incos 50B and XL PRT
This is a direct replacement for Thermo #55000-60085.
Agilent 5989 Filaments
Filaments for your Agilent 5989 mass spectrometer.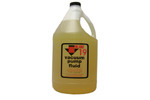 Inland® 19 Rough Pump Oil
Inland rough pump oil is ideal for use in all models of vacuum pumps including Adixen, Edwards, and Welch.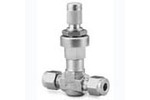 Fine Metering Valves
Fine metering valves are designed to precisely control gas and liquid flow rates in laboratory instruments.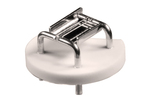 Thermo, Varian Saturn, Agilent, Teledyne & Hitachi Ion Trap Filaments
Quality replacement filaments for your Ion Trap mass spectrometer. For Saturn model 2000, 2100, 2200 series