Product ID : FRITKIT
FRITKIT Frit Kit Kit to create frits in capillaries. Includes formamide, Kasil-1, Kasil-1624 and a cleaving tool.
Description
The Frit Kit includes Kasil 1, Kasil 1624, and formamide for making frits in capillary columns. A ceramic cleaving tool to cut the fused silica capillaries is also included. Included with all the pressure cells.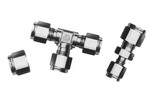 Swagelok® Fittings
A complete line of Brass and Stainless Steel Fittings for GC, MS and general laboratory use.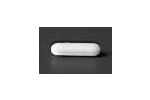 Magnetic Stirbar by Next Advance
Sized for use in microcentrifuge tubes.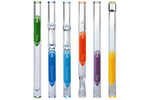 SGE GC Injection Port Liners
SGE offers a wide variety of injection port liners.