Features
Safely cuts rubber or flexible P.V.C. Hose
Cuts P.E. & P.B. through 1 1/4" I.D. class PVC up to 1"
Cuts up to 1 7/16 O.D.
Can cut 28# P.V.C. electrical pipe
Cuts square and clean
Made in the U.S.A.
8 1/2" overall length
Weight - 4 oz.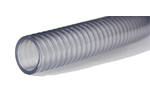 Rollerflex Vacuum Hose
PVC cord reinforced vacuum hose. Light weight, low cost, and superior corrosion resistance. Ideal for mass spec, food, and other applications.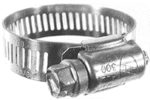 Stainless Steel Worm Gear Clamps
The finest reusable worm gear clamps made.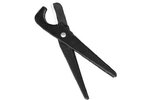 Hose Cutter Replacement Blade
Hose & pipe cutter, safely cuts rubber and flexible PVC hose/pipe up to 1 7/16 inch OD.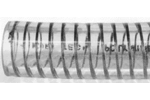 Steel Wire Reinforced Vacuum Hose
This food and beverage grade, crystal clear PVC tubing is reinforced with 110 ton psi steel spring wire.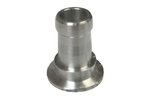 Hose Adaptor, Aluminum
For connecting rubber or plastic hose to NW flanges.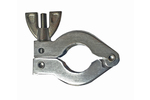 Wing-Nut Aluminum Clamp
Industry standard die-cast aluminum clamp.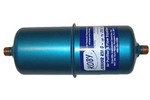 Vacuum Pump Exhaust Filter Kits for Edwards Pumps - FK241
Vacuum Pump Exhaust Filter for Edwards Pumps