Product ID : PRT4
PRT4 PRT TEMP SENSOR-TSQ70
Description
More details on associated web pages: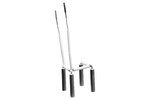 Thermo 4500/4600/TSQ Source Heaters
Source heaters for your Thermo 4500 and TSQ.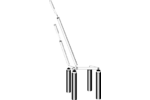 Thermo/Finnigan TSQ®70, 700 Source Heater
The heater source for the Finnigan TSQ70, 700 includes 4 cartridge heaters, ceramic insulators, leads and connectors.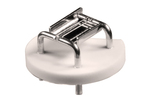 Varian Saturn Ion Trap Filaments
Quality replacement filaments for your Ion Trap mass spectrometer. For Saturn model 2000, 2100, 2200 series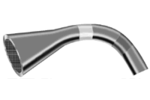 Varian Saturn Electron Multiplier
The model 4715G is an exact replacement for those used on the original Varian Saturn instruments.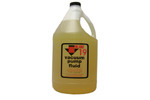 Inland® 19 Rough Pump Oil
Inland rough pump oil is ideal for use in all models of vacuum pumps including Adixen, Edwards, and Welch.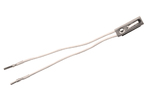 Agilent 5973/5975 Source Temperature Sensor by SIS
SIS offers a direct replacement for Agilent p/n G1099-60104. Same performance at a fraction of the cost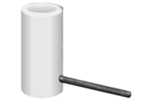 Thermo/Finnigan 4500/4600 Collector Repair and Cleaning
Repair service includes sandblasting away all contaminations and replacement of the metal connector pin.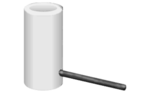 Thermo/Finnigan 4500 Collector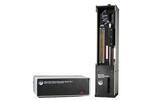 Short Path Thermal Desorption Accessories Supply Kit
When ordering the Short Path Thermal Desorption System, a wide range of systems and accessories are available depending on the application requirements of the user.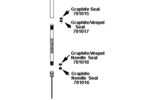 Seals for SIS Thermal Desorption Tubes
Seals are utilized in a variety of locations in the Short Path Thermal Desorption Unit.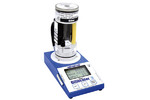 Gilibrator Primary Air Flow Calibrator
The new Gilibrator System from Gilian is an easy to use Primary Standard for the calibration of Air Sampling equipment.