Product ID : MPFT701
MPFT704 Size=Extra Large Latex Gloves MPFT701 Size=Small Latex Gloves MPFT703 Size=Large Latex Gloves MPFT702 Size=Medium Latex Gloves
Description
These gloves are polymer-coated for glide-on donning. Textured for a secure grip, they provide incredible elasticity and tactile sensitivity. Manufactured with less than 50 micrograms total water extractable protein. these gloves are an effective barrier against blood borne pathogens and other contaminated bodily fluids per ASTM D3578. Exceeds FDA and ASTM standards.
Sold by the box - 100 gloves per box.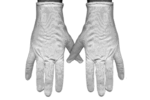 Nylon Gloves
Nylon, lint free, durable, and ambidextrous.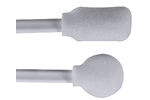 Swabs and Applicators
Variety of swabs and applicators for specialized cleaning tasks. Non-abrasive and absorbent. Dispense liquids evenly.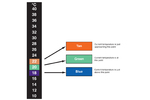 Telatemp Liquid Crystal Thermometers
For continuous visual monitoring of surface temperatures from -22°F to 248°F (-30°C to120°C)