Description
Total biocompatibility and minimum dead volume are the advantages of this PEEK filter unit. 10-32 fitting fits directly onto most analytical columns. Protect your column from particulates which can accumulate and lead to high backpressure and peak splitting. Rated to 420 bar (6000 psi).
Part No.
Description
Material
Pore Size(µm)
Price
EA
Order
JR68263
PEEK PRECOLUMN FILTER 5UM
---
---
$50.80
JR68264
Filter, PEEK, pre-column, frit Ti PEEK-encased 10 um
---
---
$55.70
JR68262
Filter, PEEK, pre-column, frit Ti PEEK-encased 2 um
---
---
$55.70
JR112510P5
Replacement Frits
Titanium
10
$39.00
* Standard lead-time for non-stock items is approximately two weeks depending on the item.
Ordering information. International (non-US) prices available through your local dealer.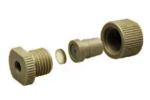 PEEK In-Line High Pressure Filter Kit
The VICI Jour in-line filter traps fine and other particulates from samples and mobile phases before they can damage valuable instruments and columns.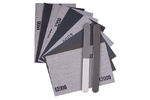 Micro-Mesh® Sheet Kits
Micro-Mesh® Craftsman Kits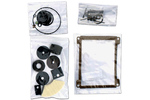 Edwards Vacuum Pump Maintenance Kits
Edwards pumps are designed to give long, trouble-free service.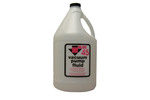 Inland 45 Mechanical Pump Oil
Inland 45 is the highest quality rough pump oil you can use for your mass spectrometer.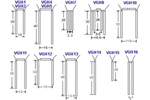 VG Source and Thermospray Heaters
Replacement heaters for VG mass specs.