Description
Designed for use in a laboratory or an industrial environment, Edwards new acoustic enclosure is compatible with all EM and RV pumps ranging up to the E2M28 series. The acoustic enclosure reduces the noise level by up to 7dBA and incorporates internal fans to ensure adequate air cooling is provided to the pump.
The design of the enclosure allows for it to b easily assembled or disassembled without tooling. A removable front panel also allows for quick access to the oil sight glass. If required a side panel can be removed allowing access to the oil filler cap. The enclosure is powered via a power cable fitting into an IEC 320 socket.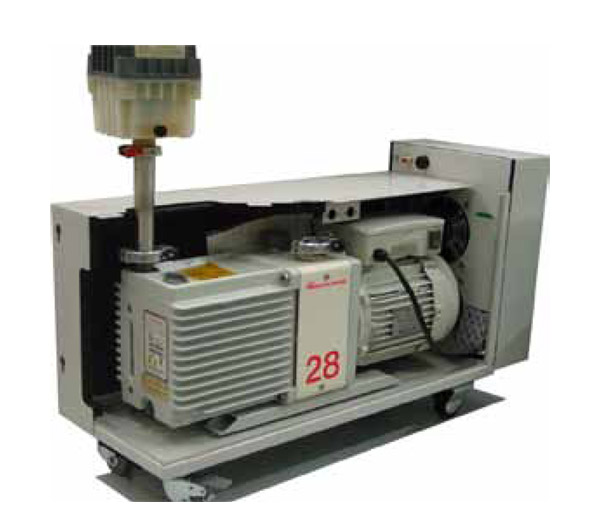 Features
Simple slot together assembly means no tools are required
Removable panels for access to oil sight glass and oil filler cap for easy maintenance
Designed to attenuate the noise of an E2M28 by 7dBA
Oil can be drained without removing the pump
Integrated cooling fans to maintain optimum pump running temperature
Castor wheels with brakes for easy maneuverability
Fully compatible with Edwards inlet traps and exhaust mist filters with extension spools (available separately)
Over temperature buzzer alarm with battery backup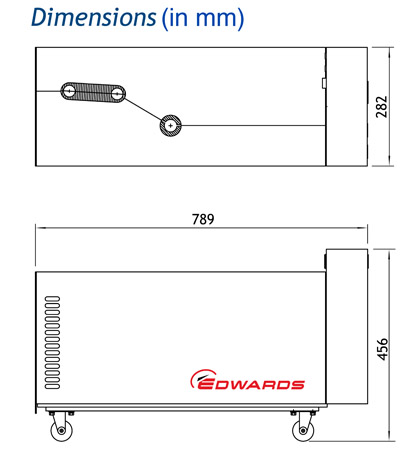 Specs
Technical Data
Mass
22.5 kg
Electrical supply for cooling fans
Voltage
100 - 120V / 200 - 240V
Fuse Rating
2.5A Type T 20mm
Connector
IEC320 socket
Part No.
Description
Price
EA
Order
NRD317000
ENCLOSURE RV/E2M28 115V
$2405.00
NRD318000
ENCLOSURE RV/E2M28 240V
$2405.00
A50505000
UK 3 PIN PUMP CORD
$35.09
A50506000
NORTHERN EUROPE PLUG
$35.09
A50507000
*N AMERICAN/JAPAN CORD
$39.41
A50508000
UNIVERSAL POWER CORD INTL
$35.09
* Standard lead-time for non-stock items is approximately two weeks depending on the item.
Ordering information. International (non-US) prices available through your local dealer.