Product ID : VGH15
VGH15 VG single leg heater, Ta, Instrument Model=Autospec
Description
More details on associated web pages: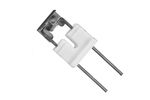 Waters/VG Autospec Filament
VG and Vestec Mass Spec filaments by SIS - ribbon design.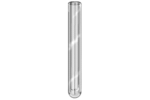 Straight Pyrex Glass Sample Vials for Mass Spec Probes
Straight pyrex sample vials.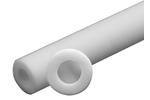 Single Hole Round Ceramic Tube Insulators
The tubes are constructed of a pure 99% alumina ceramic that has superior gas and vacuum tightness and excellent insulating properties even at elevated temperatures.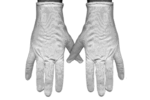 Nylon Gloves
Nylon, lint free, durable, and ambidextrous.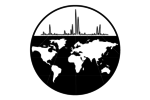 Nichrome Wire, Nickel Chromium Ribbon, Non-Magnetic Alloy for Heating Elements
Buy Nichrome Wire, Non Magnetic Ribbon for mass spectrometer heaters here. Choose from varying thickness, Nichrome filament wire sold by the foot.