Product ID : R1111
R1111 ALUMINA FISH SPINE BEADS, OD(in)=.090, ID(in)=.040, Length(in)=.100
Description
More details on associated web pages: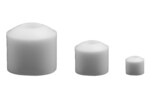 Alumina Fish Spine Beads - 99.5% Alumina
High quality alumina fish spine beads are used for electrical insulation of wires and leads.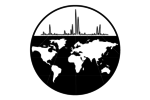 Tantalum Wire and Ribbon - Filament and Heater Material
Tantalum Wire and Ribbon is corrosion resistant and has good thermal conductivity. Some of its uses is in the manufacture of heating elements, vacuum tubes and other high temperature parts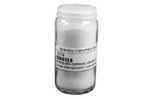 Sauereisen Ceramic Cement
A superior electrical insulation for Heaters, Elements and Furnaces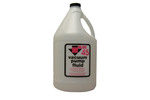 Inland 45 Mechanical Pump Oil
Inland 45 is the highest quality rough pump oil you can use for your mass spectrometer.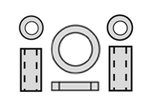 Ceramic Washer Insulators
A wide variety of alumina ceramic washers.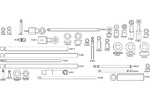 Ceramic Insulators for Fisons/VG
Replacement insulators for your VG mass spec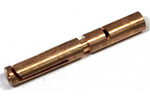 Push-On Crimp Contact/Thermocouples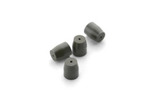 SGE Graphitized Vespel® Ferrules
Vespel® ferrules contain 15% graphite and are ideal for glass and fused silica capillary columns.
Stainless Steel Metal Frit Spargers for the Purge & Trap System
The stainless steel metal frit spargers have been designed for use with the S.I.S. purge and trap system.