Description
The following products are compatible with the ESI Probe Capillary and Perlast O-Ring:
LCT Premier/XE, QTof API US and Ultima Family, Quattro LC, Micro API, Premier/XE, Ultima, UltimaPt, SQ Detector and Detector 2, TQ Detector, Synapt G2 HDMS,G2-S, HDMS, Xevo G2 QTof/Tof, G2-S QTof/Tof, QTof MS, TQMS, TQ-S, TQD, ZQ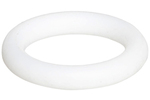 PTFE O-Rings
PTFE is a popular o-ring which is white in color. The PTFE o-rings are popular for use in applications which require a chemically resistant and non-compressible material.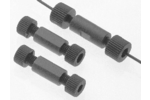 VICI PEEK™ Unions
Connect two pieces of 1/16" or 1/8" tubing.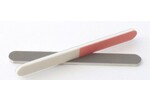 Micro-Mesh® Buffers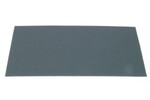 Micro-Mesh® Regular Sheets
Micro-Mesh® Regular Sheets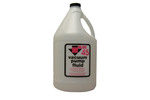 Inland 45 Mechanical Pump Oil
Inland 45 is the highest quality rough pump oil you can use for your mass spectrometer.