Product ID : 30118
30118 Photonis Electron Multiplier, Instrument=Sciex API, MN #=020048B [Sciex]
Features
For instruments: Sciex API 5000/4000/3000/150EX , Sciex AP 100/200/300/3000/4000/5000
Easy Replacement
Extended Linearity
Low Noise
Lower Cost
Longer Life
Greater Sensitivity
High Performance
Compact, On Axis Design
Wide Dynamic Range
Excellent Pulse Height Resolution
The Photonis Channeltron Mass Spec Detectors deliver high performance and are the preferred detector for mass spectrometers. A 100% test and inspection policy guarantees customers the highest quality and most reliable mass spectrometer detectors.
Description
For instruments: Sciex API 5000/4000/3000/150EX , Sciex AP 100/200/300/3000/4000/5000
Channeltron® Electron Multipliers offer the highest dynamic range to assure a linear response beyond the limit of most analytic instruments. Recent improvements in design have resulted in higher voltage operation, improved ion-to-electron conversion yields, and better sensitivity at higher masses.
Additionally, any of our Channeltron® Electron Multipliers can be ordered as complete assemblies to replace current detector assemblies in most mass spectrometers.
PHOTONIS manufactures Channeltron® Electron Multipliers in a wide range of shapes and sizes for many current and legacy mass spectrometers. Cones, grids, coatings, collectors and leads can all be specified, or you can choose one of our many standardized models. Our exclusive Extended Dynamic Range option can be added to any order, extending the dynamic range of your CEM, and enhancing its useful lifetime far beyond those of other manufacturers.
Warranty
Photonis Electron Multipliers are designed and manufactured to the highest standards in the world. It is warranted against all defects in materials and workmanship for one year after installation. In addition, if you install your electron multiplier and are not completely satisfied with its performance, return it promptly for replacement or refund.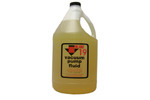 Inland® 19 Rough Pump Oil
Inland rough pump oil is ideal for use in all models of vacuum pumps including Adixen, Edwards, and Welch.
Photonis 5900 (30308) Electron Multiplier for Agilent MS 5975/5973/5971/5970/59XX
Get a Photonis 5900 Electron Multiplier here. This Magnum Electron Multiplier is for several Agilent mass spectrometers. Photonis Channeltron mass spec detectors for sale.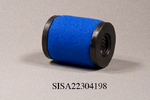 SIS Replacement Elements For Edwards Oil and Odor Filters - EMF10
SIS Replacement Elements For Edwards Oil and Odor Filters at a low cost.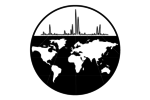 Parts for BOC Edwards Vacuum Pumps


(by Precision Plus)
19201007 : OEM=Edwards,Part Type=Valves,Description=Valve Piston,Pump Models=E1M40;E2M40,20404011 : OEM=Edwards,Part Type=Bearings,Description=Roller Bearing EM40,Pump Models=E1M40;E2M28;E2M30;E2M40,25904601 : OEM=Edwards,Part Type=Misc,Description=Ballast Valve E1M80,Pump Models=E1M40;E2M40,29201006 : OEM=Edwards,Part Type=Sight Glasses,Description=Sight Glass E1M80,Pump Models=E1M40;E1M80;E2M40;E2M80,00307046 : OEM=Edwards,Part Type=Springs,Description=SPRING,Pump Models=E1M18;E2M18,00714012 :...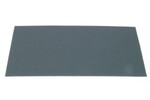 Micro-Mesh® Regular Sheets
Micro-Mesh® Regular Sheets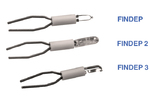 Thermo DEP Filaments
Direct Exposure Probe filaments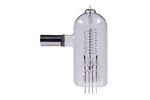 Agilent (Hewlett Packard) Mass Spec Ion Gauge Tubes
Our standard G75K Bayard-Alpert ion gauge tube will fit all models of HP mass specs except the HP5989 MS Engine.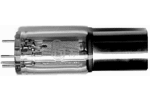 Triode Style and Mini Bayard-Alpert Ion Gauge Tubes
Triode and Mini Bayard Alpert style ionization gauge tubes are ideal for use in analytical instrumentation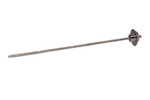 LTQ Ion Transfer Tubes
This is direct replacement for the ion transfer tube used on the Thermo "LTQ" line of mass spectrometers.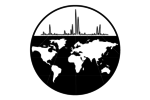 Thermo/Finnigan Electrospray Accessories, PEEK Tubing
Accessories such as PEEK tubing and ferrules, and small diameter fused silica tubing are now available from stock.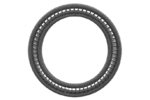 Agilent (Hewlett Packard) Probe Parts
SS4P4T Pump Out Valve and HP12 Probe Inlet Seal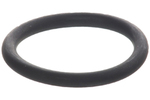 Viton® Composition O-Rings
O-Rings are available in five different materials from Scientific Instrument Services.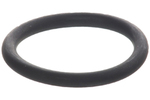 Replacement O-Ring
Replacement or spare O-rings for centering rings.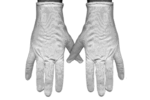 Nylon Gloves
Nylon, lint free, durable, and ambidextrous.