Product ID : 30092
30092 Photonis Electron Multiplier, Instrument=Agilent Technologies 5993B [pos. neg ion]; 5930; 5980; 5980A; 5981; 5982; 5983; 5984; 5985; 5985B; 5987 [positive ion], MN #=1970-0063 [Agilent]
Features
For instruments: Agilent 5930, Agilent 5980/A, Agilent 5981, Agilent 5982, Agilent 5983, Agilent 5984, Agilent 5985/B, Agilent 5987, Agilent 5988/A, Agilent 599 3/B
Easy Replacement
Extended Linearity
Low Noise
Lower Cost
Longer Life
Greater Sensitivity
High Performance
Compact, On Axis Design
Wide Dynamic Range
Excellent Pulse Height Resolution
The Photonis Channeltron Mass Spec Detectors deliver high performance and are the preferred detector for mass spectrometers. A 100% test and inspection policy guarantees customers the highest quality and most reliable mass spectrometer detectors.
Description
For instruments: Agilent 5930, Agilent 5980/A, Agilent 5981, Agilent 5982, Agilent 5983, Agilent 5984, Agilent 5985/B, Agilent 5987, Agilent 5988/A, Agilent 599 3/B
OEM #: 1970-0063
Channeltron® Electron Multipliers offer the highest dynamic range to assure a linear response beyond the limit of most analytic instruments. Recent improvements in design have resulted in higher voltage operation, improved ion-to-electron conversion yields, and better sensitivity at higher masses.
Additionally, any of our Channeltron® Electron Multipliers can be ordered as complete assemblies to replace current detector assemblies in most mass spectrometers.
PHOTONIS manufactures Channeltron® Electron Multipliers in a wide range of shapes and sizes for many current and legacy mass spectrometers. Cones, grids, coatings, collectors and leads can all be specified, or you can choose one of our many standardized models. Our exclusive Extended Dynamic Range option can be added to any order, extending the dynamic range of your CEM, and enhancing its useful lifetime far beyond those of other manufacturers.
Specs
Positive Ion Only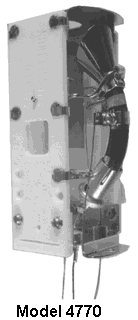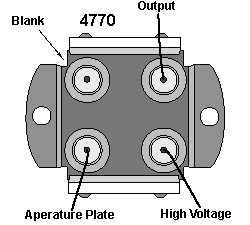 Four styles of multipliers are used on all models of Hewlett Packard mass spectrometers.
Model 4770 (PN 30092) is for positive ion use only while the Model 4770B (PN 30093) is for instruments with both positive and negative ion capabilities.
Warranty
Photonis Electron Multipliers are designed and manufactured to the highest standards in the world. It is warranted against all defects in materials and workmanship for one year after installation. In addition, if you install your electron multiplier and are not completely satisfied with its performance, return it promptly for replacement or refund.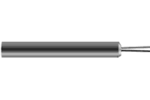 Thermo/Finnigan Source and Transfer Line Heaters
Heater cartridge No. SC2515 is used in the Finnigan 4000 source.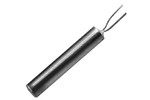 Thermo 4000 Source Heater Cartridge
This 24 volt, 50 watt heater cartridge is 1.5 inch long and has a diameter of 1/4 inch.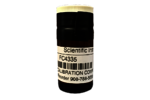 FC-43 (Perfluorotributylamine) Calibration Compound
This compound is available in bottles of 35, 100, and 200 grams.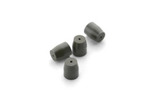 SGE Graphitized Vespel® Ferrules
Vespel® ferrules contain 15% graphite and are ideal for glass and fused silica capillary columns.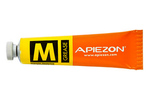 Apiezon® M Greases
All stopcocks and movable joints in a high vacuum system must be satisfactorily lubricated, yet leak proof.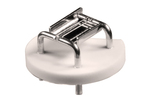 Thermo, Varian Saturn, Agilent, Teledyne & Hitachi Ion Trap Filaments
Quality replacement filaments for your Ion Trap mass spectrometer. For Saturn model 2000, 2100, 2200 series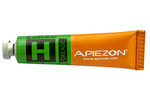 Apiezon® H Greases
All stopcocks and movable joints in a high vacuum system must be satisfactorily lubricated, yet leak proof.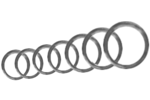 O Rings for Thermo/Finnigan Mass Specs
all types and sizes of O-Rings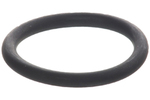 Viton® Composition O-Rings
O-Rings are available in five different materials from Scientific Instrument Services.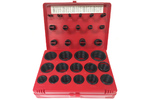 O-Ring Kits
This convenient o-ring kit contains 30 of the most popular sizes, for a total of 380 o-rings, in one convenient kit.