Product ID : 32906
33119 Options=5903 MAGNUM Electron Multiplier, Full Assembly 32906 Options=5903 MAGNUM Electron Multiplier
Features
For instruments: Thermo/Finnigan GCQ™, Thermo/Finnigan LCQ™, Thermo/Finnigan LTQ™, Thermo/Finnigan SSQ®/TSQ® 7000, Thermo/Finnigan PolarisQ, Thermo/Finnigan TSQ® Quantum
Easy Replacement
Extended Linearity
Low Noise
Lower Cost
Longer Life
Greater Sensitivity
High Performance
Compact, On Axis Design
Wide Dynamic Range
Excellent Pulse Height Resolution
The Photonis Channeltron Mass Spec Detectors deliver high performance and are the preferred detector for mass spectrometers. A 100% test and inspection policy guarantees customers the highest quality and most reliable mass spectrometer detectors.
Description
For instruments: Thermo/Finnigan GCQ™, Thermo/Finnigan LCQ™, Thermo/Finnigan LTQ™, Thermo/Finnigan SSQ®/TSQ® 7000, Thermo/Finnigan PolarisQ, Thermo/Finnigan TSQ® Quantum
Photonis' MAGNUM™ ELECTRON MULTIPLIER provides exceptional performance to achieve optimum mass resolution, dynamic range, and detection sensitivity for Mass Spectrometry measurements.
The sensitivity of the instrument is often limited by the detector. Benefiting from our exclusive SPIRALTRON™ technology, Photonis' MAGNUM™ Mass Spectrometer detector provides the highest dynamic range in the industry, as well as delivering increased gain stability and extremely low noise. The SPIRALTRON™ technology incorporates six individual spiral multiplier channels, fed by a single integral ion collection aperture. The high degree of channel curvature ensures that ion feedback noise is virtually eliminated.
Distributing the secondary electron generation over six separate multiplier channels increases linear output current and promotes longer detector life. Single piece construction eliminates fastener and connection problems, and Photonis' proprietary glass formulation provides the industry's longest detector life. Photonis' replaceable MAGNUM™ cartridge can be installed quickly with minimal instrument down time. Installation can be performed by the instrument operator eliminating the need for an expensive factory service call. Each cartridge is specifically designed to be an exact replacement for the original detector cartridge. It is not necessary to purchase an ion optics frame to replace the detector cartridge.
High mass resolution, dynamic range improvements, and superior sensitivity, all from the world's largest supplier of standard, retrofit and custom detectors for mass spectrometry.
Specs
SPECIFICATIONS
Operating Voltage
1000 - 3000 VDC
Gain (typical)
1 x 107 at 2500 V
Background Noise (typical value after degassing)
< 2 x 10-13 A at 3000 V
Output Dark Pulses (typical value after degassing)
< 0.1 cps at 3000 V
Resistance
16 - 42 MΩ at room temperature
Linear Output Current (min.)
20 μA
Operating Temperature Range
-50° to +100 °C
Maximum Vacuum Bake Temperature (non operating)
380 °C
Operating Pressure (max.)
7 x 10-4 torr
Detector Configuration (inch)
The 5903 MAGNUM ELECTRON MULTIPLIER. is a direct replacement for the original detector.
Warranty
Photonis Electron Multipliers are designed and manufactured to the highest standards in the world. It is warranted against all defects in materials and workmanship for one year after installation. In addition, if you install your electron multiplier and are not completely satisfied with its performance, return it promptly for replacement or refund.
---
The information furnished is believed to be accurate and reliable, but is not guaranteed and is subject to change without notice. No liability is assumed by Photonis or SIS for its use. Performance data represents typical characteristics and not specifications as actual, individual product performance may very. Customers should verify that they have the most current Photonis product information before placing orders, and should independently test and evaluate Photonis products for their intended use. No claims or warranties are made as to the application of Photonis products or their suitability or fitness for any particular purpose. This document may not be reproduced, in whole or in part, without the prior written consent of Photonis.
Copyright 2002-2016 by Photonis, Inc. All rights reserved. MAGNUM™, MAGNUM™ ELECTRON MULTIPLIER and SPIRALTRON™ are trademarks of Photonis. All other trademarks are the property of their respective owners. BURLE® and Phontis® are registered trademarks of Photonis, Inc.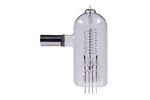 Agilent (Hewlett Packard) Mass Spec Ion Gauge Tubes
Our standard G75K Bayard-Alpert ion gauge tube will fit all models of HP mass specs except the HP5989 MS Engine.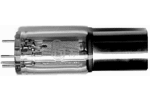 Triode Style and Mini Bayard-Alpert Ion Gauge Tubes
Triode and Mini Bayard Alpert style ionization gauge tubes are ideal for use in analytical instrumentation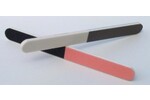 Micro-Mesh® 11/16" x 7" 4 Way Buffer
Photonis 5900 (30308) Electron Multiplier for Agilent MS 5975/5973/5971/5970/59XX
Get a Photonis 5900 Electron Multiplier here. This Magnum Electron Multiplier is for several Agilent mass spectrometers. Photonis Channeltron mass spec detectors for sale.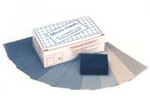 Micro-Mesh® Professional Woodworkers Kit
Micro-Mesh® kit is designed for craftsman to replace the use of steel wool, rottenstone or pumice.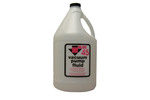 Inland 45 Mechanical Pump Oil
Inland 45 is the highest quality rough pump oil you can use for your mass spectrometer.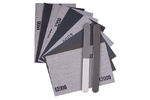 Micro-Mesh® Sheet Kits
Micro-Mesh® Craftsman Kits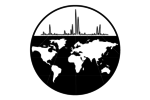 Rhenium Wire and Ribbon - Filament and Heater Material
Rhenium Wire and Ribbon is used to manufacture filaments for mass spectrometers and ion gauges as well as medical applications.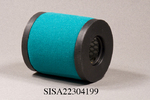 SIS Replacement Elements For Edwards Oil and Odor Filters - EMF20
SIS Replacement Elements For Edwards Oil and Odor Filters at a low cost.