Product ID : S95A
S95A Flared Sample Vials for Thermo Probe, Pack of=100
Description
More details on associated web pages: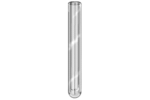 Straight Pyrex Glass Sample Vials for Mass Spec Probes
Straight pyrex sample vials.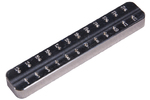 Direct Probe Sample Vial Blocks
The blocks are constructed of solid aluminum to hold heat.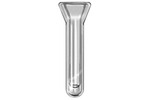 SIS Flared Vials - 10 mm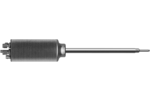 High Temperature Direct Probe for HP and Finnigan MS
The probes can be used from ambient temperature up to 800 degrees C with ballistic temperature ramp of over 700 degrees C/min.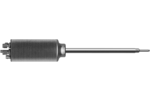 Direct Insertion Probe for HP MS with Controller
A ½ inch probe inlet, provides the user with greater flexibility and much faster ramp rates than the standard HP DIP probe.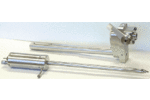 GCQ Probe and Probe Inlet
GCQ Probe and Probe Inlet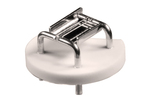 Thermo, Varian Saturn, Agilent, Teledyne & Hitachi Ion Trap Filaments
Quality replacement filaments for your Ion Trap mass spectrometer. For Saturn model 2000, 2100, 2200 series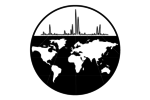 Tungsten Wire, Ribbon, Filament Wire for Electron Emitters, Heater Wire
Buy tungsten wire, ribbon for mass spectrometer heaters here. Choose from varying thickness, Tungsten filament wire sold by the foot.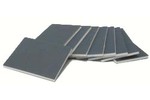 Micro-Mesh® Regular Soft Touch Pads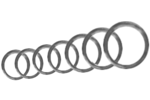 O Rings for Thermo/Finnigan Mass Specs
all types and sizes of O-Rings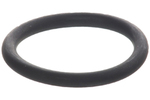 Viton® Composition O-Rings
O-Rings are available in five different materials from Scientific Instrument Services.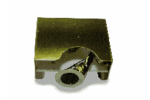 DeTech 382 Electron Multiplier for Varian Saturn™ 2000, Varian 4000 Ion Trap
For instruments: Varian Saturn™ 2000, Varian 4000 Ion Trap