Product ID : JRZU1S6
JRZU1S6 Union, SS, bore 0.75 mm, 1/16in, 10-32, complete
Description
More details on associated web pages: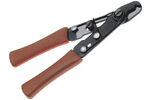 Stainless Tubing Pliers / Cutters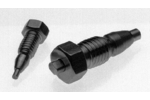 VICI Stainless Steel Nuts and Ferrules
VICI HPLC Machined from high-quality 316L stainless steel.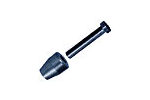 VICI PEEK Two-piece Fingertight Fittings and Micro-Ferrules for Capillary Tubing
HPLC Use micro-ferrules for holding fused silica tubing, electrospray tips, etc.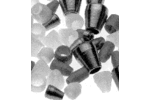 VICI Ferrueles for SIS Fittings
HPLC ferrules made to fit the size needed.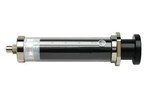 Gas Tight 1 mL to 100 mL Syringes
SGE gas tight syringes in many sizes and functions.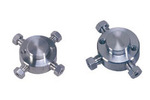 VICI Stainless Steel Crosses and Tees
HPLC SS Crosses and tees by VICI.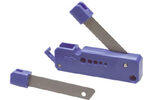 Quick-Cut for Plastic Tubing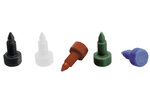 VICI Nylon Column End Plugs
HLPC - These sturdy fingertight plugs are made to hold tight, even if you drop your column!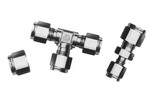 Swagelok® Fittings
A complete line of Brass and Stainless Steel Fittings for GC, MS and general laboratory use.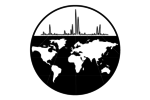 KD Scientific Accessories
KD Scientific also offers a selection of replacement and accessories.