Product ID : HP3
HP3 CERAMIC INSULATOR HP# 05985-20458
Description
More details on associated web pages:
Agilent 5989 Filaments
Filaments for your Agilent 5989 mass spectrometer.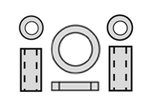 Ceramic Washer Insulators
A wide variety of alumina ceramic washers.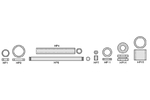 Ceramic Insulators for Agilent MS
Replacement insulators for Agilent mass spectrometers.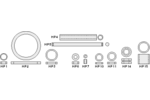 Agilent (Hewlett Packard) Ceramic Insulators
The following ceramic insulators are made from high purity alumina ceramic.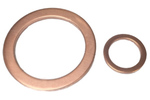 Copper Gaskets for Vacuum Flanges
The below listed vacuum flange copper gaskets are made from OFHC copper.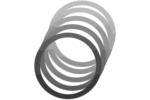 Copper Gaskets for HP Mass Specs
All gaskets are .080" thick.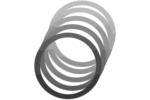 Copper and Gold Plated Cu Gaskets for Thermo/Finnigan MS
The following copper and gold plated copper gaskets are available for the vacuum flanges on Thermo/Finnigan mass spectrometers.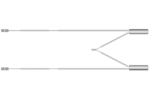 Agilent 5985 Source Heater Assembly
Replacement source heater for the 5985.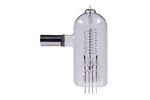 Ion Gauge Tubes, Bayard-Alpert Type
Bayard-Alpert Design and Dual Tungsten or Burn-out Resistant Iridium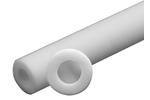 Single Hole Round Ceramic Tube Insulators
The tubes are constructed of a pure 99% alumina ceramic that has superior gas and vacuum tightness and excellent insulating properties even at elevated temperatures.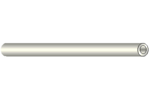 Agilent(Hewlett Packard) Lead Protector for Source Leads
Are available in both quartz and ceramic.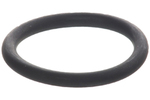 Viton® Composition O-Rings
O-Rings are available in five different materials from Scientific Instrument Services.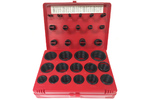 O-Ring Kits
This convenient o-ring kit contains 30 of the most popular sizes, for a total of 380 o-rings, in one convenient kit.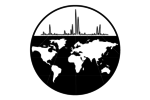 O Rings for VG Mass Spectrometers
Viton® O-Rings in many sizes.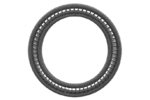 Agilent (Hewlett Packard) Probe Parts
SS4P4T Pump Out Valve and HP12 Probe Inlet Seal