Description
For the repair or manufacture of the VG heaters listed above, this alumina ceramic tubing has 6 holes bored lengthwise with each hole approximately 0.50 mm in diameter. Available in 6.0 inch lengths with other lengths available on special request.
Part No.
Description
Price
EA
Order
VGHC6
6 Hole ceramic tubing, 6in long
$69.00
* Standard lead-time for non-stock items is approximately two weeks depending on the item.
Ordering information. International (non-US) prices available through your local dealer.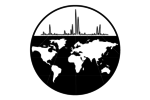 Tantalum Wire and Ribbon - Filament and Heater Material
Tantalum Wire and Ribbon is corrosion resistant and has good thermal conductivity. Some of its uses is in the manufacture of heating elements, vacuum tubes and other high temperature parts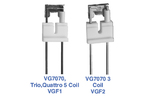 Waters/VG 7070, Trio, Quattro Filament
VG Mass Spec filaments by SIS - three and five coil.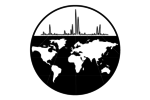 Rhenium Wire and Ribbon - Filament and Heater Material
Rhenium Wire and Ribbon is used to manufacture filaments for mass spectrometers and ion gauges as well as medical applications.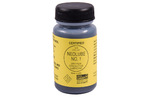 Neolube
For coating threads on fittings.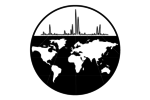 Tungsten Wire, Ribbon, Filament Wire for Electron Emitters, Heater Wire
Buy tungsten wire, ribbon for mass spectrometer heaters here. Choose from varying thickness, Tungsten filament wire sold by the foot.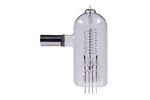 Ion Gauge Tubes, Bayard-Alpert Type
Bayard-Alpert Design and Dual Tungsten or Burn-out Resistant Iridium