Product ID : QF25X18NPTAT
QF25X18NPTAT -, Adaptive Tee To Female NPT Material=Aluminum, A=0.76, B=1.57
Description
More details on associated web pages: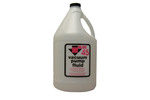 Inland 45 Mechanical Pump Oil
Inland 45 is the highest quality rough pump oil you can use for your mass spectrometer.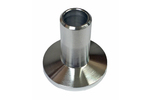 Long Nipples-Aluminum
Aluminum Long Nipples for your vacuum needs.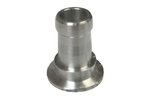 Hose Adaptor, Aluminum
For connecting rubber or plastic hose to NW flanges.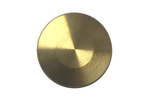 Blank Flanges in Brass, Aluminum and Stainless
In Brass and Aluminum and Stainless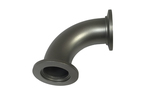 90 Degree Stainless Elbow
90 degree elbow for mating NW vacuum flanges.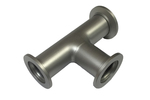 QF Stainless Steel Tees
Three NW flanges permit the union of several pump lines.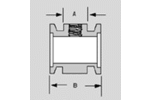 Adaptive Tee To Female NPT in Aluminum and Stainless Steel
In Aluminum and Stainless Steel.