Product ID : L25
L25 APIEZON GREASE L 25G TUBE
Description
More details on associated web pages: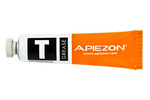 Apiezon® T Greases
All stopcocks and movable joints in a high vacuum system must be satisfactorily lubricated, yet leak proof.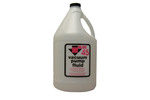 Inland 45 Mechanical Pump Oil
Inland 45 is the highest quality rough pump oil you can use for your mass spectrometer.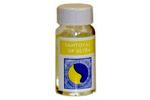 Santovac 5P Ultra and polyphenyl ether vacuum pump fluid
Santovac 5P Ultra has the same properties of Santovac 5 but guarantees minimal amounts of the 3 and 4 ring polyphenyl ethers; less than .02% and .1% respectively and for ultra-clean applications such as mass spectrometry.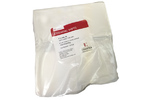 Disposable Lint Free Essential Cloths/Wipes
Wipes are disposable, 100% cellulose, lint-free cloths designed for cleaning areas where non-contamination is essential.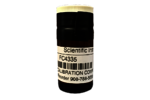 FC-43 (Perfluorotributylamine) Calibration Compound
This compound is available in bottles of 35, 100, and 200 grams.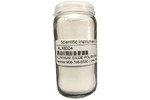 600 Grit Aluminum Oxide Cleaning Abrasive
The ALX6004 superfine aluminum oxide cleaning abrasive is the finest grit aluminum oxide abrasive.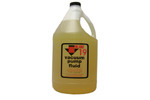 Inland® 19 Rough Pump Oil
Inland rough pump oil is ideal for use in all models of vacuum pumps including Adixen, Edwards, and Welch.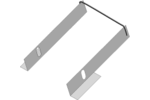 Agilent/HP MS 5970 MSD® and 599X Series Filament
New filaments for your Agilent 5970 MSD.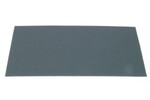 Micro-Mesh® Regular Sheets
Micro-Mesh® Regular Sheets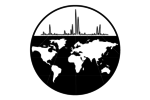 Parts for BOC Edwards Vacuum Pumps


(by Precision Plus)
19201007 : OEM=Edwards,Part Type=Valves,Description=Valve Piston,Pump Models=E1M40;E2M40,20404011 : OEM=Edwards,Part Type=Bearings,Description=Roller Bearing EM40,Pump Models=E1M40;E2M28;E2M30;E2M40,25904601 : OEM=Edwards,Part Type=Misc,Description=Ballast Valve E1M80,Pump Models=E1M40;E2M40,29201006 : OEM=Edwards,Part Type=Sight Glasses,Description=Sight Glass E1M80,Pump Models=E1M40;E1M80;E2M40;E2M80,00307046 : OEM=Edwards,Part Type=Springs,Description=SPRING,Pump Models=E1M18;E2M18,00714012 :...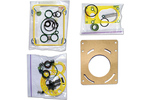 Minor Repair Kit for Edwards RV3, RV5, RV8, RV12 Pumps
Minor Repair Kit for Edwards RV3, RV5, RV8, RV12 Pumps