Product ID : 000501
000501 8 mm OD barrel, Syringe Code=1BR-5BV, OD(mm)=0.63, Needle Length=50, Tip Style=Bevel, Volume=1 µL, Gauge=23
Description
More details on associated web pages:
SGE NanoVolume Syringes

NanoVolume syringes have the ability to inject down to 50 nL with high precision and accuracy ensures SGE NanoVolume syringes are perfect for NanoVolume capillary chromatography injection and applications requiring small volumes.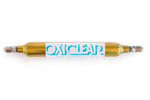 Oxiclear™ Disposable Gas Purifier
The Oxiclear Gas Purifiers are oxygen absorbing gas purifiers with high efficiency and low resistance to gas flow.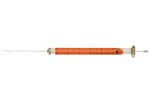 SGE Autosampler Syringes
Autosampler Syringes available in dual and cone tip.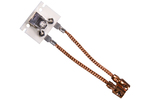 Shimadzu QP5000 Filament
Direct replacement for the Shimadzu QP5000 filament (225-01072-00).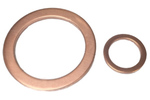 Copper Gaskets for Vacuum Flanges
The below listed vacuum flange copper gaskets are made from OFHC copper.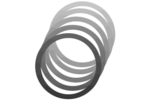 Varian Ion Trap Copper and Gold Plated Copper Gaskets
S.I.S. carries copper and gold plated copper gaskets for the Varian Saturn.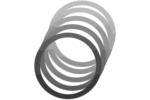 Copper and Gold Plated Cu Gaskets for Thermo/Finnigan MS
The following copper and gold plated copper gaskets are available for the vacuum flanges on Thermo/Finnigan mass spectrometers.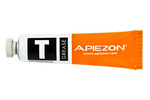 Apiezon® T Greases
All stopcocks and movable joints in a high vacuum system must be satisfactorily lubricated, yet leak proof.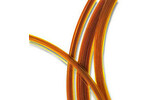 SGE Fused Silica Capillary Tubing


(Deactivated)
Essential Ingredient in Maintaining a High Performance Chromatographic System