Product ID : VGI31
VGI31 -, VG #=S100105AD3, Name=Ceramic Rod, OD (in)=0.108, Thickness (in)=2.680
Description
More details on associated web pages: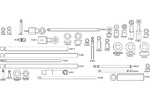 Ceramic Insulators for Fisons/VG
Replacement insulators for your VG mass spec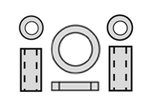 Ceramic Washer Insulators
A wide variety of alumina ceramic washers.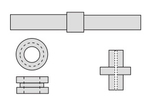 Other Ceramic Insulators
A variety of alumina insulators. Call for custom sizes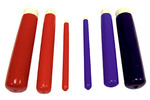 Spun Fiberglass Cleaning Brushes
Fiberglass brushes are manufactured from spun glass in two grades of material - coarse and fine.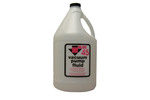 Inland 45 Mechanical Pump Oil
Inland 45 is the highest quality rough pump oil you can use for your mass spectrometer.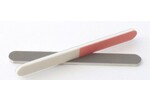 Micro-mesh Polishing/File Board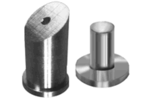 VG FAB Parts
The aluminum plate exit aperture (VG#S100392AD1) and rear plug (VG#7021704)