Product ID : NC34
NC34 Ceramic Barrell 16910, Nermag #=3.4
Description
More details on associated web pages: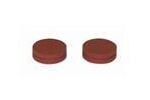 SGE Septa for Varian
GC septa by SGE for Varian.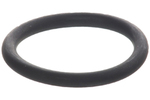 Viton® Composition O-Rings
O-Rings are available in five different materials from Scientific Instrument Services.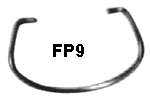 Thermo/Finnigan 4500 Retainer springs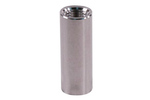 Koby Fitting - KF2
Standard fillings on filters are 1/4" NPT.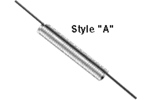 Heater Coils
Standard size coils are used on several mass spectrometer heaters repaired by S.I.S.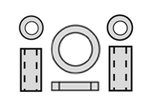 Ceramic Washer Insulators
A wide variety of alumina ceramic washers.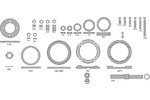 Ceramic Insulators for Thermo
The following alumina insulators are currently available for the Thermo instruments.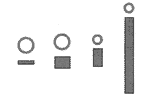 Ceramic Insulators for Thermo/Finnigan Incos Mass Spec
Alumina ceramics for the Incos 50 Source.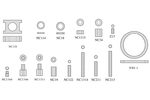 Ceramic Insulators for Nermag MS
Replacement insulators for Nermag.