Product ID : K1094079
K1094079 KALREZ 4079 O RING .299X.103 MAX TO 600 DEGREES F
Description
More details on associated web pages: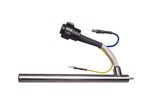 Direct replacement for the Heated Capillary for the Thermo-Fisher Scientific TSQ & LCQ Mass Spec
Parts and replacements for Thermo TSQ and LCQ.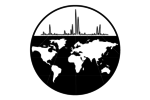 Thermo/Finnigan Electrospray Accessories, PEEK Tubing
Accessories such as PEEK tubing and ferrules, and small diameter fused silica tubing are now available from stock.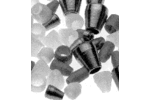 VICI Ferrueles for SIS Fittings
HPLC ferrules made to fit the size needed.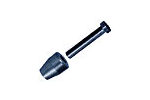 VICI PEEK Two-piece Fingertight Fittings and Micro-Ferrules for Capillary Tubing
HPLC Use micro-ferrules for holding fused silica tubing, electrospray tips, etc.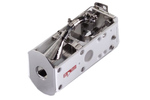 DeTech 306 Electron Multiplier for Agilent 5970/A/B MSD, 5992/A/B, 5993/B, 5995
For instruments: Agilent 5970/A/B MSD, Agilent 5992/A/B, Agilent 5993/B, Agilent 5995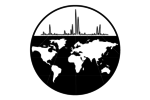 Tungsten Wire, Ribbon, Filament Wire for Electron Emitters, Heater Wire
Buy tungsten wire, ribbon for mass spectrometer heaters here. Choose from varying thickness, Tungsten filament wire sold by the foot.