Product ID : HC9
HC9 Heater Coils, Wire Diameter (in)=0.005, Style=A, Composition=Tungsten, Where Used=Extrel, Length=10 mm, ID (in)=0.040, OD (in)=0.050, # of Coils=5
Description
More details on associated web pages:
Heater Coils

Standard size coils are used on several mass spectrometer heaters repaired by S.I.S.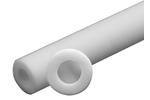 Single Hole Round Ceramic Tube Insulators
The tubes are constructed of a pure 99% alumina ceramic that has superior gas and vacuum tightness and excellent insulating properties even at elevated temperatures.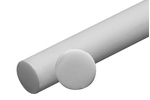 Solid Round Ceramic Insulator Rods
The following solid alumina ceramic rod type insulators are available in six inch lengths.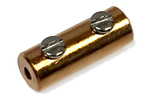 In-Line Connectors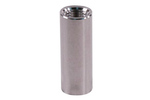 Koby Fitting - KF2
Standard fillings on filters are 1/4" NPT.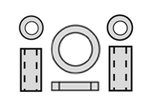 Ceramic Washer Insulators
A wide variety of alumina ceramic washers.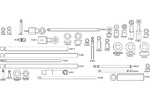 Ceramic Insulators for Fisons/VG
Replacement insulators for your VG mass spec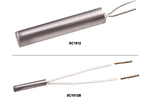 Thermo Incos 50, 50B, XL and 500 Source Heaters
This 8 watt, 24 volt source heater cartridge for the Finnigan MAT Incos 50 Source measures 3/16 inch in diameter by 1.0 inch long.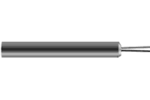 Thermo/Finnigan Source and Transfer Line Heaters
Heater cartridge No. SC2515 is used in the Finnigan 4000 source.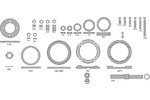 Ceramic Insulators for Thermo
The following alumina insulators are currently available for the Thermo instruments.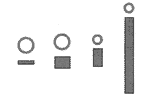 Ceramic Insulators for Thermo/Finnigan Incos Mass Spec
Alumina ceramics for the Incos 50 Source.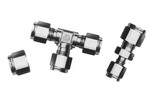 Swagelok® Fittings
A complete line of Brass and Stainless Steel Fittings for GC, MS and general laboratory use.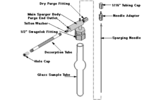 Purge and Trap Stainless Steel Purge Heads
The top fitting of both purge heads consists of a 1/16" fitting for the attachment of the sparging needle followed by needle adaptor to seal the needle in place and provide for the attachment of the purging gas line.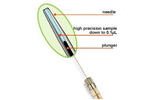 SGE NanoVolume Syringes
NanoVolume syringes have the ability to inject down to 50 nL with high precision and accuracy ensures SGE NanoVolume syringes are perfect for NanoVolume capillary chromatography injection and applications requiring small volumes.