Product ID : 783013
783013 Safety Shield, 5.5in high, for 5.0 mL side arm tube
Description
More details on associated web page: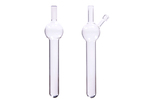 Purge and Trap Glass Tubes, 5 & 25 mL
All tubes are constructed from borosilicate glass with 0.5" O.D. tube ends for mating with standard 1/2" fittings.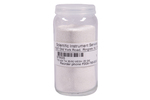 Tenax® TA Adsorbent Resin
Tenax® TA is a porous polymer resin based on 2.6-diphenylene oxide.
Stainless Steel Metal Frit Spargers for the Purge & Trap System
The stainless steel metal frit spargers have been designed for use with the S.I.S. purge and trap system.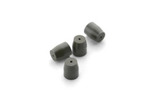 SGE Graphitized Vespel® Ferrules
Vespel® ferrules contain 15% graphite and are ideal for glass and fused silica capillary columns.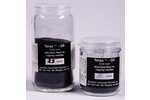 Tenax®-GR Adsorbent Resin for Trapping Volatiles
The new Tenax® GR is a composite material of Tenax® TA and 30% graphite.
Heated Thermal Desorption Sampling Chambers
Heated Thermal Desorption Sampling chamber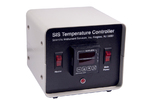 Bench Top Temperature Controller for Purge and Trap Sampling
Bench top temperature controller that can be utilized to supply the heating and temperature controlling of a variety of laboratory accessories.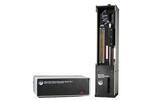 Short Path Thermal Desorption Accessories Supply Kit
When ordering the Short Path Thermal Desorption System, a wide range of systems and accessories are available depending on the application requirements of the user.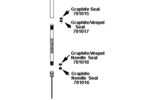 Seals for SIS Thermal Desorption Tubes
Seals are utilized in a variety of locations in the Short Path Thermal Desorption Unit.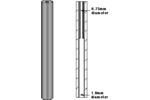 GC Low Dead Volume Injection Port Liners
These new Low Dead Volume Injection Port Liners have been specifically designed for use with the Scientific Instrument Services Short Path Thermal Desorption System but could also be utilized with other injection systems and techniques.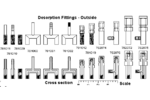 Desorption Tube Fittings
Fittings to connect our 1/4" O.D. GLT desorption tubes to your particular application.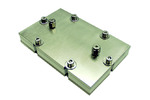 Extraction Cell for Papers, Polymers & Food Containers
The Extraction Cell system consists of two stainless steel plates which are separated by an inter-changeable PTFE insert.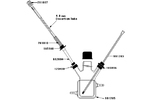 Wheaton Purge and Trap System
The Wheaton Purge and Trap Apparatus is widely used for the isolation of pollutants in soil, sediment, waste water, and other solid and liquid samples by purging a clean gas over and thru the sample contained therein and trapping the purged volatiles on adsorbent traps.
Cleaning Brushes
For cleaning inside Silco Coated desorption tubes