Product ID : W31
W31 Rhenium Ribbon, for use on Finnigan 4000, ITD, Thickness (in)=0.003, Width (in)=0.009, Thickness (mm)=0.076, Width (mm)=0.23, (ohms/cm)=0.11041
Description
More details on associated web pages: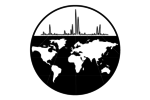 Rhenium Wire and Ribbon - Filament and Heater Material
Rhenium Wire and Ribbon is used to manufacture filaments for mass spectrometers and ion gauges as well as medical applications.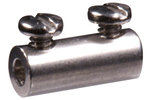 Stainless Steel In-Line Connector
S.I.S. supplies stainless steel connectors manufactured from type 316 stainless steel.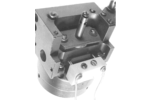 Thermo/Finnigan OWA and 3200 Ceramic Body Filament
Our ceramic body one piece construction provides maximum strength, is self-aligning, and will minimize filament sagging.