Product ID : W266
W266 Nichrome Ribbon [80% NI/20% CR], Thickness (in)=0.005, Width (in)=0.040, Thickness (mm)=0.127, Width (mm)=1.00, (ohms/cm)=0.08835
Description
More details on associated web pages: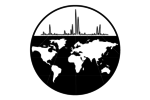 Nichrome Wire, Nickel Chromium Ribbon, Non-Magnetic Alloy for Heating Elements
Buy Nichrome Wire, Non Magnetic Ribbon for mass spectrometer heaters here. Choose from varying thickness, Nichrome filament wire sold by the foot.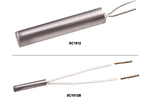 Thermo Incos 50, 50B, XL and 500 Source Heaters
This 8 watt, 24 volt source heater cartridge for the Finnigan MAT Incos 50 Source measures 3/16 inch in diameter by 1.0 inch long.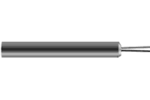 Thermo/Finnigan Source and Transfer Line Heaters
Heater cartridge No. SC2515 is used in the Finnigan 4000 source.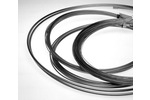 Stainless Steel Tubing