Product ID : W225353
W225353 E-Z Decapper, Size=20mm
Description
More details on associated web pages:
Wheaton E-Z Decappers™

For use with closures - durable, lightweight, hand-operated decappers are an economical way to remove seals quickly and easily.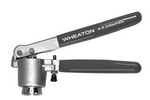 E-Z Crimpers™ by Wheaton
An adjustable stop allows you to determine tightness of the seal while maintaining consistent crimping. 13mm model features tapered jaws for easier vial access in rack. E-Z Crimpers can be autoclaved at 121 °C. Autoclaving may change the appearance and or reduce product life. Newly designed cushioned ergonomic handle Labeled for quick identification Polished crimping jaws for consistent sealing Works with the Wheaton Crimpmaster® Crimping Station W225302 : E-Z Crimper Standard Seal, Size=13mm...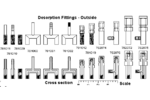 Desorption Tube Fittings
Fittings to connect our 1/4" O.D. GLT desorption tubes to your particular application.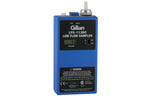 Personal Air Sampling Pump
The LFS-113 provides for constant flows between 5 to 200 mL/min at variable back pressures up to 25" of H2O for use in pumping air or gas samples through the S.I.S. Short Path Thermal Desorption Sampling Tubes.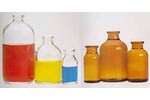 Wheaton Serum Bottles
Available clear or amber.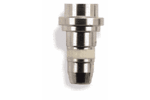 DeTech 2312 Electron Multiplier for Thermo
For instruments: Thermo/Finnigan GCQ™, LCQ™, LTQ™, MSQ™, PolarisQ™, Magnum, SSQ®/TSQ® 7000, Orbitrap