Product ID : W224100193
W224100193 Wheaton 2 Leg Lyophilization Stoppers, For Mouth ID (mm)=13, For Mouth OD (mm)=20, Stopper Material=Gray chlorobutyl/50, Shelf Pack=100, pkg of=1000
Description
More details on associated web page: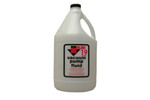 Inland® 19 ULTRA Rough Pump Oil
Inland rough pump oil is ideal for use in all models of vacuum pumps including Adixen, Edwards, and Welch.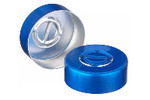 Wheaton Closures - Center Disk Tear-Out
The center disk tears out, exposing the top of the stopper to the syringe. 22418201 : -,22418205 : -,22418206 : -,22418207 : -,22418301 : -,22418305 : -,22418306 : -,22418307 : -,22418701 : -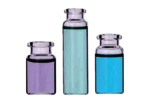 Wheaton Headspace Vials
Crimp Top and Seals, Screw Thread and Closures.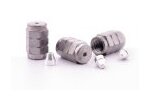 SGE Ferrules for GC
standard graphite ferrules (for GC applications)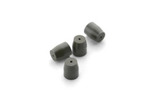 SGE Graphitized Vespel® Ferrules
Vespel® ferrules contain 15% graphite and are ideal for glass and fused silica capillary columns.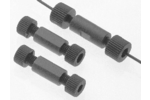 VICI PEEK™ Unions
Connect two pieces of 1/16" or 1/8" tubing.
Wheaton Closures - Open Top
22417701 : -,22417705 : -,22417706 : -,224178 : -,22417805 : -,22417806 : -,22417807 : -